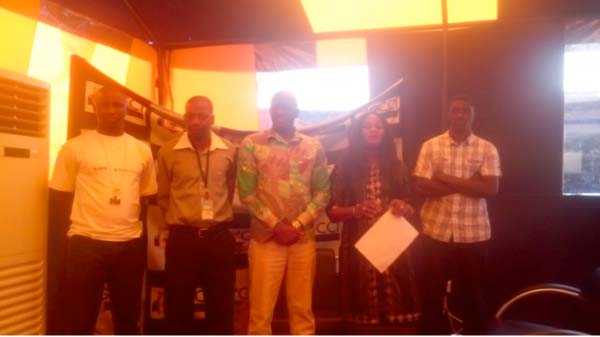 The Gambia Chamber of Commerce and Industry (GCCI) on Wednesday 30 December 2015, organised a business-to-business (B2B) dialogue with participants at Trade Fair Gambia International (TGFI) to help them boost their sales.
The B2B forum was part of TFG1 2015 under way at the Independence Stadium in Bakau.
The national trade fair is a platform that encourages and ensures participants are able to expose their products and services at a ground full of business opportunities for exhibitors and the public.
GCCI Business Development Director Sarata Conateh said the networking session is another platform that can be used to network and talk more about business for participants to find out business opportunities as well as to grow their businesses and become more effective.
Mrs Conateh said the B2B forum is an opportunity for business supporting institutions to meet and to help other businesses grow through sustained business ties.
For his part, Momodou Drammeh, Director of Enterprise Support Group at GIEPA and Project Coordinator of EMPRETEC Gambia, said the forum was held to meet with entrepreneurs at the trade fair "so we can network and advise them as to how they can access their services and other similar services, as well as to see what their challenges are to alleviate them.
"So far we have trained 700 entrepreneurs: 164 are farmers and 40% of all those trained are women and the other 40% are young people - the youth," Mr Drammeh said.
"Most of them are aspiring entrepreneurs, they have not started business yet but want to start," he added. "Therefore we also help those people to start their businesses as well."
Momodou Touray of Enhance Integrated Framework under the Ministry of Trade, Industry and Regional Integration said the objective of the forum is to integrate The Gambia into the global economy.
"We want Gambia to trade more and benefit more from trade," he said.
He explained that since the establishment of the unit, they have been running three projects, which are the capacity building project for trade and trade supporting institutions; the sector competitiveness and export diversification of projects which involves cashew, sesames and groundnuts, and the third project is the trade facilitation project.
"This is geared towards enhancing the capacity of the Banjul International Airport to be able to export perishable cargo, and for that we are building a modern cargo complex, equipped with all the latest equipment to be able to send clean, secure and safe cargos out of the country," Mr Touray said. 
Read Other Articles In Article (Archive)