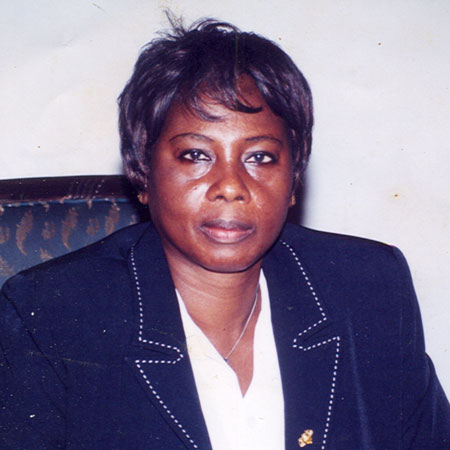 The Gambia Committee on Traditional Practices Affecting the Health of Women and Children (Gamcotrap last Thursday began a three-day workshop for representatives of various communities in the Kombo South District of West Coast Region.
The workshop, held in Farato village, attracted participants from Samboujang, Berending, Gunjur, Medina Kunkuto, Tanji, Bato Kunku, Jambur and Farato village itself.
The workshop aimed, among others things, at eradicating female genital mutilation (FGM) in the country and creating awareness on the effects of harmful traditional practices on the health of the girl child and women, as well as nutritional taboos and early marriages.
In her address to participants at the workshop, Dr Isatou Touray, executive director of Gamcotrap, said the workshop was part of the three-year programme in the Kombos and supported by Save the Children and UNIFEM.
Dr Touray pointed out that they train community leaders, security officers, key stakeholders, teachers among others to arm them with the right knowledge and skills aimed at ending the practice of FGM.
She emphasised that GAMCOTRAP also createg awareness on FGM and gender-based violence among the participants to work towards their objectives.
For her part, Mrs Amie Bojang-Sissoho, programme coordinator of Gamcotrap, gave a brief history of Gamcotrap, saying the women's rights NGO was established in 1984 following a conference in Dakar, where African women discussed issues affecting their rights, such as harmful traditional practices.          Mrs Bojang stressed the importance of educating the girl child, especially at tender age.
She also said they sensitise people about the effects of sexual and reproductive health on women and children so that they avoid harmful traditional practices.
The activists informed the gathering that not long ago, in the Upper River Region, many people pledged to drop their knives.
Also speaking, Muhammed Sano, a graduate of Benghazi University, Libya, said FGM is a tradition that has been practised long ago, which some scholars associated with the Islamic religion.
"In my view, this practice is unIslamic, and anything harmful that affects human health must be stopped," Oustass Sano said, arguing that "most of the hadiths that encourage FGM are weak".
He also said: "There is no authentic hadith that says the prophet (SAW) allowed Muslim women to practise FGM and neither has it been encouraged by the Holy Quran."
"FGM is not inline with cleanness (Tahara); the practice is only associated with the male child."
Kadi Touray, field coordinator at Gamcotrap, made a presentation to the participants on child rights and women's rights.                
Read Other Articles In Article (Archive)