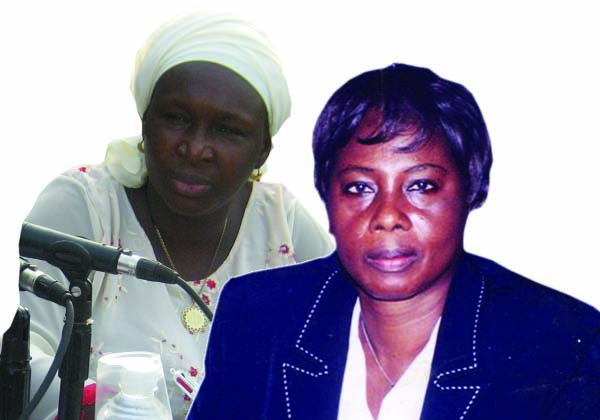 Dr. Isatou Touray, Executive Director of the Gambian Committee on Traditional Practices Affecting the Health of Women and Children (GAMCOTRAP), and Amie Bojang-Sissoho programme co-ordinator of the same organisation, have been told by the court that they have a case to answer.
This followed a ruling delivered by the acting-Principal Magistrate Alagba of the Banjul Magistrates' Court yesterday on the no-case-to-answer submission made by the defence on behalf of the accused persons.
The two prominent women's rights activists are being tried for allegedly stealing 30,000 Euros, being money provided by the YALOCAMBA SOLIDARIDAD of Spain to GAMCOTRAP.
Magistrate Alagba in his ruling stated that the accused persons are charged with the offence of stealing, adding that the prosecution had called in nine witnesses in support of their case, including the YOLOCAMBA SOLIDARIADA executive director.
He added that the accsed persons did not deny receiving the money amounting to 30,000 Euros from the Spanish Organisation to GAMCOTRAP.
"The accused persos during investigations said there was a funding of 30,000 Euro from Yalocomba Solidaridad. They said they have spent 5,000 Euros on the women circumcisers and 25,000 Euros for operational cost," the magistrate stated.
He consequently called on them to enter into their defence, as they have a case to answer.
The case was then adjourned till 28 June 2011, for defence.
Read Other Articles In Article (Archive)