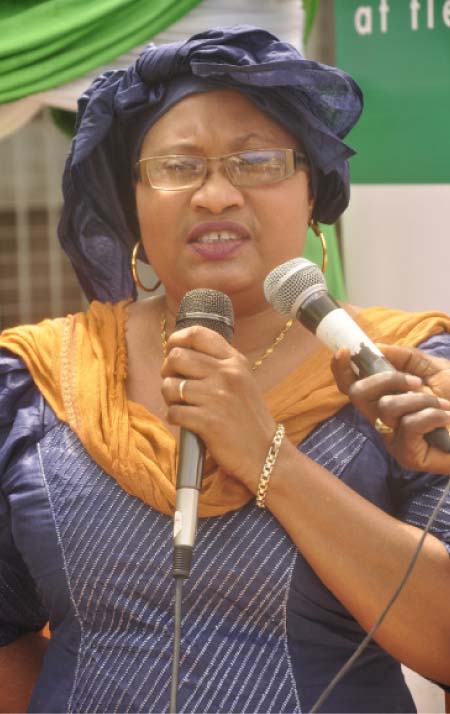 The national GSM operator, Gamcel, on Thursday gave out Tobaski rams to some of its customers who emerged winners of the Company's Tobaski promotion.
Gamcel also gave out sets of jerseys to various teams across the Greater Banjul Area at a presentation held at its head office in Kanifing.
Momodou Lamin Jatta, Senior Manager, Gamcel in his welcoming remarks said the promotion was launched some years back, noting that Gamcel is owned by the nation and the money they earn stays in the country.
He stated that at Gamcel, they always appreciate their customers since they cannot do without the customers.
He revealed that recently, Gamcel took nine people to Mecca to perform the Hajj and one person to Rome.
Jatta noted that Gamcel has been sponsoring students, supporting agriculture, religion, health, sports amongst other areas.
According to him, Gamcel recently launched its 3G service geared towards sharing the latest technology with their customers.
Ma Nyima Cham, Manager Marketing and Communication, Gamcel thanked their customers for choosing Gamcel, and urged others who are yet to join Gamcel to do so as the Company belongs to the nation.
Ma Nyima stated that since inception, they have support different sectors and launched numerous promotional campaigns all geared towards adding value to the lives of people.
She called on every Gambian to have a Gamcel line, noting that it will help Gamcel and the nation as their profit goes back to the public.
She thanked their customers and wished them a happy Tobaski.
Awa Sambou Jobateh, Senior Sales Manager, Gamcel called on everyone to embrace Gamcel because it belongs to the nation and also here to stay forever.
"You have loyalty as citizens of this nation", she told the customers, adding that they have been behind the company since its inception.
She called on the customers to continue praying for the company so that it can reach to where it wants to.
Imam Alhaiba Hydara, described Gamcel as an important company with a lot of benefits and peace.
He said Gamcel is operating based on Islamic principle as it is always supporting the needy.
Imam Hydara stressed that if Gamcel develops, it is for the interest of the customers because they will continue to benefit.
Kebba Bojang, Director of Customer Service, Gamcel said this was not just a promotion but to give back to their customers.
"It is our loyalty program of saying thanks to our customers for the patronage over the years", Bojang said, adding that Gamcel have also been supporting other sectors like sports, health among others as part of their corporate social responsibility.
He described Gamcel's latest 3G internet service speed as super fast and equal to none.
''If you do not win this time, you may win another time," Bojang noted, adding that more of such promotions will come.
Mrs Ramou Nyass, Deputy General Manager, Gamcel described the day as special in the sense that they were fulfilling an important corporate social responsibility.
"As a company, we have an obligation to support whenever we can," Nyass said, adding that if you support Gamcel, you are supporting yourself, children and generations to come.
Mrs Elizabeth Mendy Johnson, General Manager, Gamcel said what they do in meeting the needs of their customers cannot be over emphasized.
"If you have not yet won, it is not yet your time", she said, adding that with Gamcel, everyone is a winner.
Lamin Fofana, Manager Product and Research Development at Gamcel who chaired the ceremony, said they were pleased to give to their customers during their time of need.
Read Other Articles In Article (Archive)