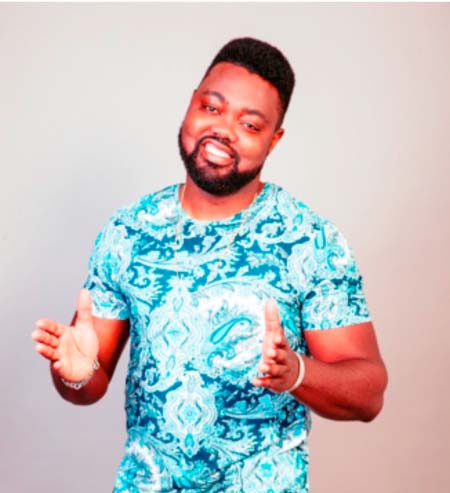 Gambino Akuboy is an Afro-beat/Afro-pop artiste based in the UK. He was born in The Gambia and started his artistic career as an actor, in which he excelled and won numerous awards. During high school, he also combined dancing and acting. He used to perform on speech days and other youth-related events.

By the time Gambino finished his high school, he was consistently on TV and had a great fan base. Later on he travelled to England to study Multimedia in London.
Gambino then, to the surprise of many, took a break off his studies and joined the British Army. He served in the army for several years.
It was on one of his tours in 2013 that he was sent to Kenya when he met Chieftain, a Kenyan rapper 2013, who introduced him to music as a recording artiste.
Although new to the game, he has been on the grind ever since as one of Gambia's first Afro-beat artistes. He is currently working on a lot of songs and international collaborations with big names in the African market.
In 2014, he join the ATL Crew (Ghana), which he classes as his family. Gambino is the name and this Akuboy is definitely coming with a unique style.
DANCEFLOOR MUSIC VIDEO
Gambino dropped his first music video under his new record label ATL crew featuring ST Da Gambian Dream. It was shot in Ghana by North Production and directed by David Nicol Sey, who is Ghana's finest music director.
The song was produced by Kay S of Grandpa Government (Kenya), whiles mixed and mastered by Major Notes (London) and executively produced by ATL Crew.
RECENT WORKS
Gambino has currently been working on collaborations with top home-based household names in The Gambia like ENC and Gee.
Recently, he went to Kenya to shoot a music video with ENC in Nairobi. Coupled with this, he has also shot a follow up video in Kenya. He later went to Accra to meet with his crew. After Kenya, whilst in Accra he has been constantly working with his crew and recording more songs.
He has also made collaborations with top Ghana artistes whilst there. The ATL Crew are yet to disclose when they intend to release his recent works, but it is definitely clear that it is going to be at some point in 2017.
Read Other Articles In Article (Archive)