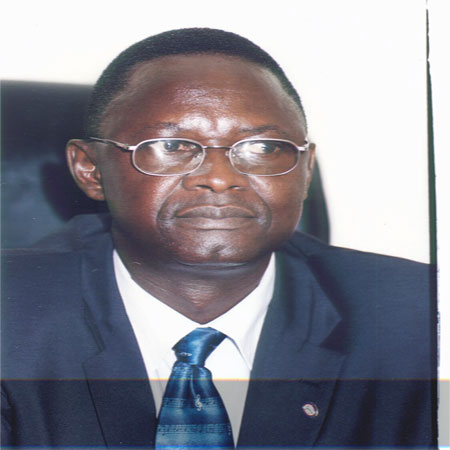 A news release from the Department of State for Foreign Affairs has revealed that Mr. Kebba Satou Touray, Gambia's Ambassador to the Kingdom of Spain, has presented his letters of credence to His Majesty, King Juan Carlos, at the Madrid Royal Palace.
According to the release, Ambassador Touray, in a brief tête-à-tête after his presentation, conveyed a massage of greetings to King Juan Carlos, his Government and the people of Spain, from His Excellency President Jammeh, his government and the entire people of The Gambia.
"In conveying the President's message, Ambassador Touray briefed His Majesty on the development aspirations and agenda of the Gambian leader, for his country, the West African sub-region and the African continent," the release noted.
Ambassador Touray also assured the King of President Jammeh's desire to co-operate with the Kingdom of Spain in pursuit of the mutual development goals of the two countries within the context of international co-operation and solidarity.
He emphasised the need for co-operation in the fields of trade, investment, tourism, agriculture, energy and technology/skills transfer. Ambassador Touray further informed the King that his immediate priority would be to conclude a comprehensive development co-operation framework between The Gambia and Spain, which would establish the basis for meaningful co-operation between the two countries.
In response, King Juan Carlos of Spain welcomed Ambassador Touray to the community of diplomats in Spain and asked him to convey his most sincere greetings to his brother and friend, President Jammeh, the government and people of The Gambia.
King Juan Carlos expressed his delight in receiving a permanent envoy of The Gambia to Spain and said that the development marked a giant step in the diplomatic and bilateral relations between the two countries. He assured Ambassador Touray that his government would do everything within its means to support and co-operate with The Gambia in all fields of interest to both countries for the realisation of their development objectives.
In the area of migration, the king assured Ambassador Touray that Spain would provide full support and co-operate with The Gambia in addressing the issue of migration and other related issues, through sustainable programmes for both countries. He finally asked Ambassador Touray to assure President Jammeh that The Gambia could count on Spain as a true friend.
Read Other Articles In Article (Archive)