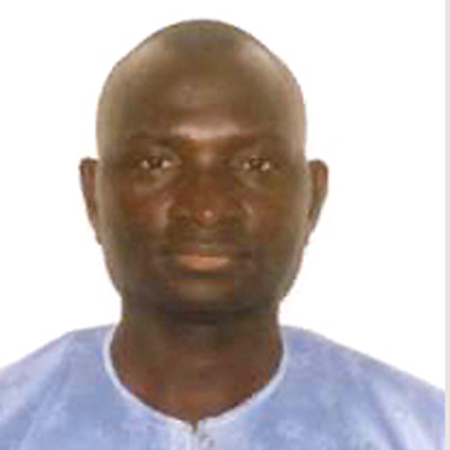 A two-day stakeholders' forum on the ECOWAS Convention on Small Arms and Light Weapons, yesterday kicked-off at the Jerma Beach Hotel in Kololi.
The forum, under the theme "Ratification of the ECOWAS Convention on Small Arms and Light Weapons," brought together stakeholders to examine the Gambia's legal instrument on arms and ammunition, gaps challenges, and others areas that need to be strengthened in the light of the 2006 ECOWAS Convention on Small Arms and Light Weapons.
In his opening remarks, Hon. Abdoulie Bojang, the Deputy Speaker of the National Assembly, said one important role of the National Assembly, amongst others, is to see where possible how international and regional laws can be harmonised with local laws.
"In this particular case, when the time comes for presentation of the bill to the National Assembly for the ratification of the ECOWAS Convention, we would imagine that the capacity of members would have been sufficiently enhanced for meaningful engagement," he said.
But he was quick to add that like many international instruments, the process goes beyond ratification to harmonisation, domestication and enforcement.
According to Deputy Speaker Bojang, the forum will also explore the need to update existing laws in line with the ECOWAS Convention and all other instruments relating to arms.
This, he went, will go a long way in enhancing security within our borders as well as in the sub-region. He further stated that given our porous borders, tough legislation and regional cooperation are mechanisms that will help curb the menace.
For his part, Mr. Ousman Sonko, the Minister of Interior said the forum will further explore harmonisation of these legal documents, as well as the process of ratification of the convention and its provisions and requirements.
According to him, the convention is a legally binding instrument which was pre-dated by the declaration on the moratorium on importation, exportation and manufacture of light weapons in ECOWAS member states which was signed on 31st October 1998.
Minister Sonko stated that the issue about illicit small arms and light weapons is of high importance to the government of the Gambia.
"The security and stability of our communities in the country at large is a major concern and preoccupation of the government, which is indeed in line with national development objectives, as enshrined in Vision 2020. The control of small arms and light weapons is a sin qua non for peace and development", he concluded.
Read Other Articles In Article (Archive)