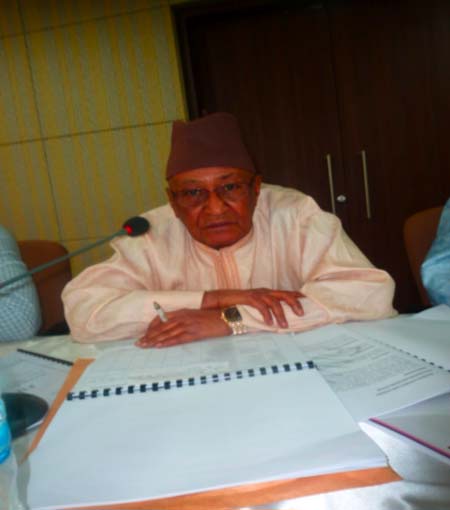 The chairman of the Independent Electoral Commission, Alhaji Mustapha L. Carayol, on Monday told the joint session of the Public Accounts Committee and Public Enterprises Committee (PAC/PEC) of the National Assembly that The Gambia's electoral system is one of the best in Africa, and "is unique".
The IEC Chairman was speaking before the Assembly's joint committees' session, when presenting the IEC's annual activity report for the year ended 2013.
He said there is urgent need for funds to enable the IEC develop the already-acquired plots of land for the smooth operations of the commission's electoral activities, and providing a conducive working environment for its staff.
Dilating on election observation missions, the IEC official said following a request from the president of the ECOWAS Commission for the IEC to send one election expert to join a hundred-member election observer team to observe the Togo elections, Mr Baba Gindeh, IEC finance officer, was nominated by the IEC.
The elections were generally considered transparent, free and fair and no major incident was reported during the polls.
In Mali, an invitation was received from the president of the ECOWAS Commission for the IEC to observe that election, following the restoration of peace in the war-torn country.
A 250-strong election observer team was utilized, and Faraba Janneh, a regional electoral officer, was nominated to represent the IEC.
Despite concerns over security threats and a low voter turnout, the polls were very peaceful and ended in a run-off held on 11 August 2013, in which Ibrahim Bubacarr Keita emerged as the winner.
Read Other Articles In Article (Archive)