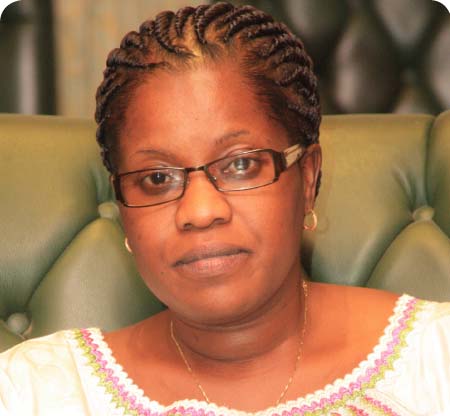 Fatou Mass Jobe-Njie, Gambia's Ambassador to Malaysia, on Friday presented gifts to the mother of triplets.
Three packages of baby items and a cash amount of D2, 500 was presented to the mother at a presentation ceremony held at the maternity unit of Serrekunda Hospital.
The items and cash were presented to the triplet's mother, Saibatou Bah, age 21, from Yuna village by the management of the newly-inaugurated Serekunda Hospital on behalf of Fatou Mass Jobe-Njie.
The public relations officer SerreKunda Hospital, Alieu D. Badjie, informed Mrs Bah that the gift was from Fatou Mass Jobe-Njie.
The management of Serekunda Hospital was grateful to Fatou Mass Jobe-Njie for her timely intervention, which would go a long way in helping the mother and babies.
PRO Badjie disclosed that this was the second pregnancy of Saibatou Bah, and it was also the first time triplets were born at the SerreKunda Hospital without undergoing a caesarean section (surgery).
Other triplets born at Serrekunda Hospital underwent caesarean section.
Badjie informed the gathering that all the triplets were male, and they were all born healthy and normal last Monday.
Momodou Jallow, principal nursing officer at the hospital, advised the triplets' mother to make best use of the items and cash.
Mariama Bah, a relative of the triplets' mother, thanked Ambassador Fatou Mass Jobe-Njie through the management of the hospital for her gesture.
She also thanked the management of the hospital for taking care of the triplets and their mother at the hospital.
Amie Ndow-Sanyang, officer-in-charge at the maternity unit and Sister Codou Mendy-Bah, deputy principal nursing officer, thanked Fatou Mass Jobe-Njie for her quick intervention in helping the triplet babies. 
Read Other Articles In Article (Archive)