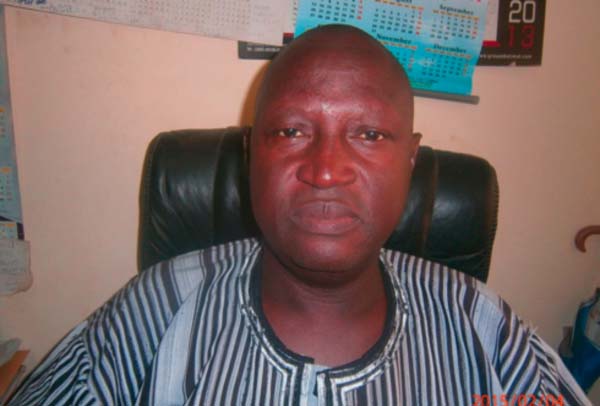 The Chief Executive Officer of Malack and Son Enterprise, Omar Malack, has challenged Gambians to take ownership of the 50th year anniversary, which he said is worthy of celebration under the leadership of President Yahya Jammeh.
He commended the Gambian leader for the unprecedented development that he brought to the doorstep of Gambians within a short period.
Speaking to this reporter in an interview at his office in Churchill's Town on Friday, Mr. Malack said since 1994 to date, President was able to make a record in achieving so many developments.
He cited the education sector, establishment of the university, airport, hospitals, roads, electricity, water, communications system, promotion of Islamic competition among children to memorize the Holy Quran, agriculture, among others.
Mr. Malack thanked the Almighty for ensuring that Gambians witness another year, and thanked the Gambian leader for his foresight and love for the country.
He said The Gambia is blessed with many resources, but to achieve development its people need to emulate President Jammeh's determination, hard work and honesty.
He hailed President Jammeh for the rapid development that he has ushered at the doorstep of every Gambian.
According to Mr. Malack, the Gambian leader's vision is something that is well appreciated, because since he took over the country to date there was numerous developments that are brought into this country.
He said Gambians need to know that nobody could develop this country for us, but ourselves by working collectively to ensure that we develop our motherland.
"We need to develop this country for the benefit of our children yet on born," he said, adding that many are talking about Europe, but with determination and hard work, we can make it in this country.
Regarding the 50th year anniversary, Mr. Malack commended the President for the rapid development within this short period of time, compared to the colonial master.
He challenged Gambian youths to work hard and develop this country, adding that the youths who are talking about "the back way" if they sit and work hard, they would make head way in this country.
He said people leave the neighbouring countries and come to search for jobs in this country, and they do make it; so why Gambians have the belief that we could not make it here.
Regarding the recent attack at State House on 30 December by Gambians based in the Diaspora, Mr. Malack was the latest to condemn the attack, saying that the best appropriate tool is to go in for the ballot box.
He said to be politician is not bad, but you have to be genuine politicians.
Read Other Articles In Article (Archive)