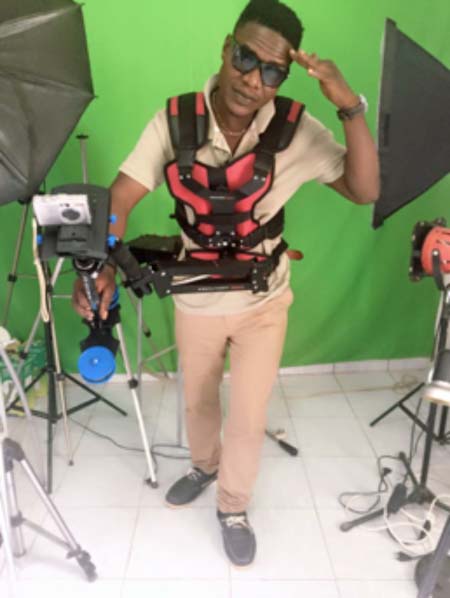 "Gambian music is yet to shake the world," according to the founder of Gambia Musicians and Gambia Films Promotion, Koollife James Kolawole.
In an exclusive interview with The Point, Koollife spoke on the constraints facing Gambian artistes and Gambian music as a whole, and touched on what must be done to change the situation.
"A revolution of the Gambian music industry is necessary; once we are all able to be part of a musical revolution by 2016 we are going to shake the whole world."
He continued: "Do you know in 1999-2002 that the Nigerian music production wasn't as standardcompared to the Gambian music production we havetoday, yet Nigerians were able to use those limited productions and resources to break into the African and subsequently global market. So if Nigeria could do it with those limited resources, Gambia can definitely do it better."
Mr Koollife blamed four factors responsible for delaying the whole revolutionary process, and warned that these factors must be tackled instantly.
First, he expressed deep concern about the lack of maximum interest and love for Gambian music by the majority of the people, saying: "How many of us listen to Gambian music daily? What people don't realize is, promoting our Gambia Entertainment from today will surely get us international recognition and bring pride to the whole nation.
"Many Gambians don't use Gambian music as their ringtone, a good number don't even have Gambian music on their phones at all. It is not a surprise, therefore, that we see half empty shows of Gambian artistes and they find it hard to sell their CDs to the Gambian public."
He also blamed Gambian DJs, saying: "DJs are very important tools to uplift Gambia musicians to the next level. I noticed in every occasion I've been to, that Gambian DJs don't play their own products. This is because they are controlled by their clients who make specific requests for foreign music to be played at their events. This is why I said earlier that the problem is the people who don't appreciate the efforts of Gambian artistes, and rate them poorly, but the DJs must also do their bit to change their poor concept of Gambian music."
Koollife, who is working hard to see a position change of perception for Gambian music, also blamed the mass media, which includes all Fm radio channels and the TV for the low rating of Gambian music.
"I listened to a radio advertisement, while driving one day, on a particular radio station which used a Nigerian music track as the sound layer for the advert. This is totally wrong, and since that day I took it upon myself to begin a revolutionary process; but I cannot do it alone without the support of the people.
"I believe every FM station should have a section that only Gambian music will be aired for at least 7 hours a day. When the radio listeners tune into the various FM stations and realise that all of them keep playing Gambian music, then the Gambian people may start believing and appreciating their own products. GRTS should also do their part to promote Gambian talents by airing music videos of Gambian artistes on a regular basis."
Despite all the shortcomings of the Gambian music industry, Koollife commended the government's efforts at supporting Gambian music and singled out the President, "His Excellency Dr Yahya A. J. J. Jammeh Babili Mansa, for his marvellous support to Gambian artistes".
Concluding, Koollife said that it is imperative that all four problems affecting the growth of Gambian Music become a thing of the past, as if not tackled early they will lead to the death of the music careers of many talented Gambian artistes, which will in turn set the Gambian music industry aback for many years to come.
Read Other Articles In Article (Archive)