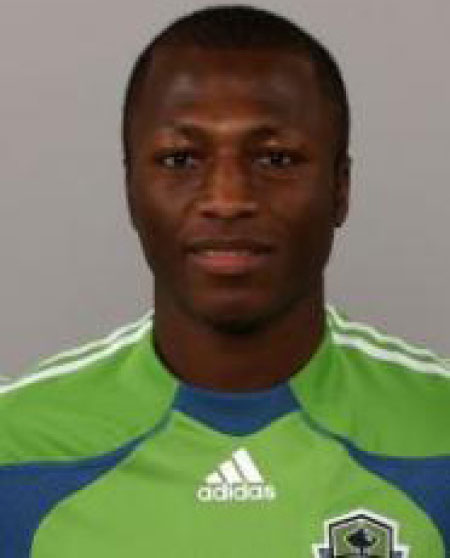 The five Gambian football stars playing in the Major League Soccer have not been listed in the MLS team that is set to face Roma.
Sanna Nyassi who plays for Montreal Impact, Abdoulie Mansally Real Salt Lake, Portland Timbers Mamodou Danso, DC United's Sainey Nyassi and Kekuta Manneh of the Whitecaps are part of the players snubbed during the selection. 
Sanna Nyassi, who has played more matches among them with goal in his name, has had a great show so far this season.
According to goal.com, like most seasons, the list of MLS All-Star snubs for deserving players this year was quite lengthy.
The biggest name omitted from the final matchday roster released on Monday was LA Galaxy star Landon Donovan, whose 12-year All-Star Game streak will come to an end (he did not play in 2011 but was selected to the gameday roster).
Some may say Donovan hurt himself by choosing to miss the opening portion of the season, and others may argue that his three goals and six assists are not enough to warrant a selection, but he remains one of the faces and pillars of the league and an All-Star caliber performer, goal.com stated.
The point is, while the league boasts some major names in world soccer circles that will participate in the All-Star Game -- and the 20 players selected are deserving of the distinction -- it has also managed to cultivate a pretty nice haul of talent on its own who will not. There are far too many player snubs this season, and every year. The All-Star Game format should be able to recognize more of the league's top talent.
Coaches and owners around the league likely don't mind that fewer of their stars are subjected to a game in which injuries could occur, but an All-Star event is meant to reward deserving players with some glory while showcasing them to a growing fan base, and in that regard MLS comes up short.
If the MLS vs. European club format is here to stay, and by all indications it is, there has to be a better way of taking advantage of the moment. It isn't a matter of watering down the player pool and giving less meaning to an All-Star nod. It is a matter of giving players their due while also boasting more of the talent the league has to offer. There is no magic number to hit in which all of the star-caliber players will be rightfully recognized, but there is one amount that could certainly be achieved: More.
Other snubs include, playmaker Javier Morales has been a constant source of excellence for Real Salt Lake, yet he won't be given any time against AS Roma. Defender Jose Goncalves has practically transformed the New England Revolution's back line since his arrival -- to be fair, rookie Andrew Farrell has played a significant role as well -- yet he won't get a chance either.
FC Dallas, which was the hottest team in MLS over the first three months of the season, is only represented by goalkeeper Raul Fernandez, but the likes of difference-makers David Ferreira and Michel did not make the cut.
Read Other Articles In Article (Archive)