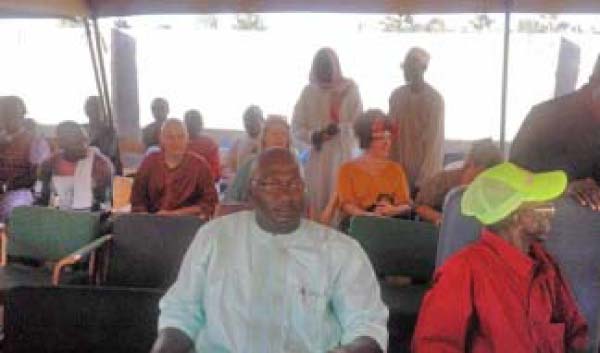 Wonder Years Centre of Excellence (WYCE), a community-based NGO at Madina Salaam village in Kombo South, in collaboration with the village development committee recently inaugurated new classroom block at WYCE Lower and Upper Basic School in the village.
The new building was funded by the WYCE to the tune of more than D300,000.
Speaking on theceremony, Edward Gomez, a representative of permanent secretary of Ministry of Basic and Secondary Education,thanked WYCE for their support not only to the people of Madina Salaam village but to The Gambia as a whole.
He also commended the village alkalo and VDC for their support to the project, adding that without collaboration from the villagers, the development could not have taken place.
Mr Gomez applauded the Gambia leader, President Yahya Jammeh, for constructing schools and classrooms across The Gambia for children to have access to education.
Madam Emmy Pitch of WYCE said the organisation would join hand with The Gambia government for the development of the country.
She advised the children of Madina Salaam to concentrate on their education, adding that WYCE could continue to support the village and the entire country.
Lamin Jallow, principal of the school, also thanked WYCE for the support to the people of Madina Salaam.
He said the organisation started a nursery school in the village in 2004, but 12 years down the line, the school is now a basic cycle.
Mr Jallow extended "special thanks" to WYCE for providing quality education to the people of Madina Salaam and for empowering women and youth of the village.
Sisawo Touray, alkalo of the village, also thanked WYCE for supporting the people of his village.
He also commended the VDC and youth of the village saying without their cooperation, the building would not have been constructed.
Read Other Articles In Article (Archive)