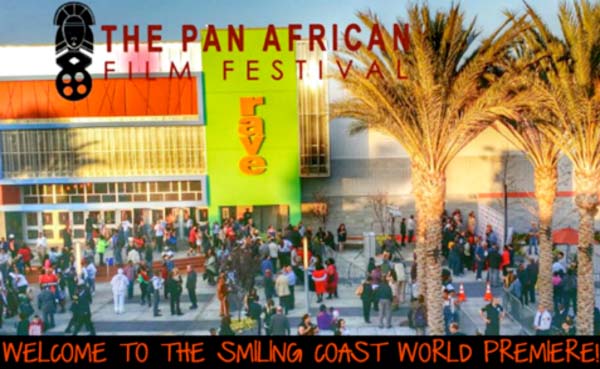 A Gambian documentary film entitled 'Welcome to the Smiling Coast' was premiered at the Pan African Film Festival in Los Angeles, America, last month.
The film is said to be the first feature-length documentary made by Bas Ackermann (a Dutch), Emiel Martens (a Dutch) and Alagie Manka, a Gambian.
Ackermann is a filmmaker from The Hague who creates audiovisual productions under the name Upper Under. Martens is a film scholar from Amsterdam who advises, produces and promotes independent film projects through his foundation Caribbean Creativity.Manka is one of Gambia's leading film producers in the country and the chief executive officer of State of Mic.
The trio said they made 'Welcome to the Smiling Coast' with a minimum budget, financed out of their own pockets without any form of subsidy.
Ackermann said the idea of the film was conceived about eight years ago, when he was in The Gambia setting up the State of Mic, an audiovisual centre for youngsters with the aim of training them to be media professionals.
Martens said the film is done at a time of much negative imaging, particularly around the current refugee crisis.
"So, we want to give a more humane and positive face of Africa and Africans," he said."We also want to play a critical role about the impact of western tourism in non-western countries."
Martens said they are grateful that the film will have its world premiere at PAFF, the festival that was founded in the 1990s by Hollywood actor Danny Glover and has grown into one of the world's most prominent festivals of black films.
Alagie Manka, CEO of State of Mic, said the premiere at PAFF has drawn some attention to the film among film festivals and film distributors.
He said the film is also bound for other international film festivals, including screenings in Europe and Africa.Next month, the film will be part of the Agora Film Market, the film market of the Thessaloniki International Film Festival in Athens, Greece.
"These are exciting times for the film and I hope we are going to make Gambians proud by going out into the world," Mr Manka said.
He explained that the film offers a rare insight into the daily lives of fifteen youngsters who are struggling to make ends meet in the margins of The Gambian tourism industry
Read Other Articles In Article (Archive)