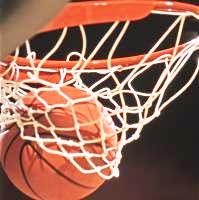 The three-week clinic on basic fundamentals of basketball for coaches, referees, administrators and players currently in session at the Independence Stadium Basketball Lawn in Bakau is set on reviving Gambian basketball.
Organised by the US embassy in partnership with the Gambia Basketball Federation, the course is being taught by US-based professional basketball coach and former All Stars basketball player Tommy Davis.
Speaking to Pointsports at the team's training centre on Tuesday, Davis said the training for the coaches is meant for them to better understand how to coach, especially on the fundamentals of basketball.
He said he is also in The Gambia to help in bringing back the joy and enjoyment of basketball to the country.
"Everybody has been doing well during training and I am even surprised with the level of progress of the coaches," he said.
"The Gambia has a lot of talents; they only lack basic fundamentals, which is important, and need to be developed," Davis observed.
Davis, who spoke on a wide range of issues on the basic fundamentals of basketball, concluded his remarks by expressing gratitude to all those who made it possible for him to be in Banjul.
"I am happy to be in The Gambia because you have very kind people and if I have the chance to come back to The Gambia I will definitely come," he said.
Papa Njie, Cultural Affairs Assistant at the US Embassy who is also the secretary general of the Gambia Basketball Federation, said the training, which started on 13 June 2011, will run for the next three weeks.
He also encouraged everyone who would like to take part in the training to come forward and register.
Abdoulie Ann, an administrator who is also a participant, described the training as interesting while expressing his desire to help in grooming talents at the grassroots.
"For any sport to develop, you have to start from the grassroots level," he said, calling on the Ministry of Youth and Sports as well as companies to invest in basketball.
Read Other Articles In Article (Archive)