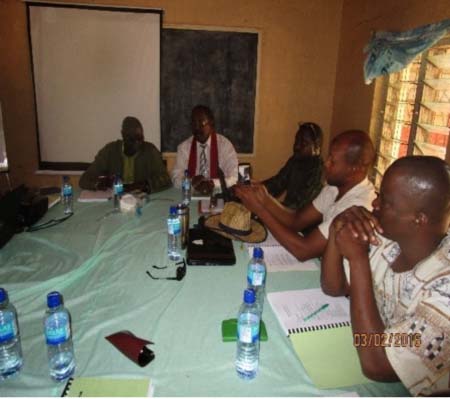 The National Environment Agency (NEA) in collaboration with relevant stakeholders is on the verge of finalising revision of the waste management bill 2007, with experts tabling the draft bill for review at a workshop held recently at the Jenoi Agricultural Research Training Centre in the Lower River Region.
Speaking on the occasion, the Director of Inter-Sectoral Network at the NEA, Momodou Jaama Suwareh, said waste management continues to be a critical issue for The Gambia, especially in Banjul, Kanifing Municipality and the provincial growth centres of Brikama, Janjanbureh, Soma, Farafenni and Basse.
He said the problem was pegged on the lack of proper final disposal sites, adequate equipment for storage, collection and transportation and low level of awareness.
"About 50 per cent of waste generated from municipalities is disposed at the official dumpsites while the remaining are discriminately dumped; thus creating lots of environment and health hazards from air pollution to leakages," he said.
Mr Suwareh said a waste legislative study was carried out to review all the relevant waste-related laws of The Gambia to determine the adequacy in addressing the country`s waste situation.
They concluded that there was a need to have a specific comprehensive law on waste that would address waste management issues, he added.
However, there is an acute need to review, update and develop a waste management bill to match with the present situation, he told participants reviewing the document.
He further informed the gathering that the results of data collected and analysed revealed that waste is not sorted out, there is lack of resources to collect waste in all the municipalities and growth centers, a large amount of contaminated items are being blown by the wind, creation of conducive environment for rodents and spread of diseases.
Reiterating the NEA Inter-Sectoral issues, Director Suwareh revealed that the Gambia government under President Yahya Jammeh, chairman of the National Environment Management Council (NEMC), through his personal initiatives, is contributing immensely towards tackling waste problem in the country.
He said among his invaluable contributions are his clarion call tagged Operation Clean the Nation known locally as Set-Setal, the ban on plastics and his continuous push to have legislation on waste management which resulted in the introduction of Anti-Littering Regulation.
Mr Suwareh enjoined the participants to do justice by reviewing all relevant portions of the document.
The NEA legal adviser, Lamin Touray, said the relevance of the review exercise of the Waste Management Bill is to intensify and fill gaps to be in line with global developments in waste management, and to be in line with international conventions and regulations.
Read Other Articles In Article (Archive)