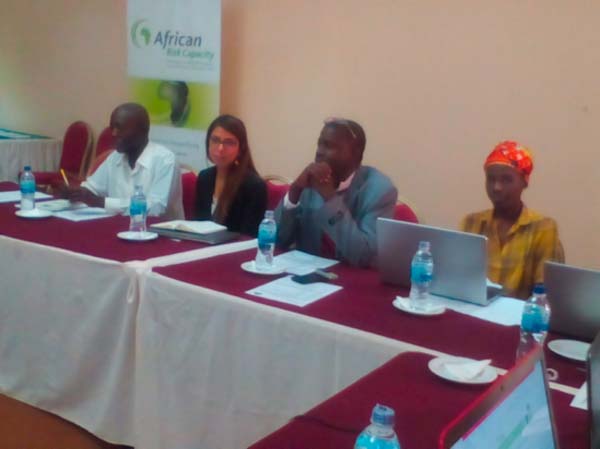 The chief of operations at the National Disaster Management Agency (NDMA) has stated that The Gambia has taken a transformative initiative to protect food security.

To that effect, they signed the establishment agreement of the AU specialized agency on drought (ARC), as well as ratifying the establishment treaty in May 2016.
This, she added, could not have come at a better time given that the country and the sub-region continued to be hit by either mild drought or erratic rainfall.
Oumie Sissohko, NDMA's chief of operations, made these remarks at the Ocean Bay Hotel in Bakau, during the two-day Africa Risk View Validation and Risk Transfer Parameter Selection Workshop, organized by the government agency.
Sissohko noted that the ARC programme is of great importance to the continent and the country, for the fact that it harnesses pan-African solidarity and also provides a financially efficient solution to deal with extreme climate events, such as drought, floods and now disease outbreak.
The Gambia, she went on, is one of the first signatories to the ARC Establishment Agreement, and one of the first countries to embrace this new model of innovative funding, taking a major step in transforming the disaster response paradigm on the continent.
Such a risk financing tool paves the way toward the national commitment to food security and economic development.
"The technical working group which was constituted by the government has worked hard since June 2014 to ensure that a drought profile is developed. The group has finalized two contingency plans, and government in 2014 through to 2016 has taken out coverage with the ARC."
The NDMA chief of operations further stated that all efforts should be made by participants to synthesize the information in the software and deduce sensible recommendations pertinent to the work done by their colleagues, so that right decisions are made on The Gambia's taking out insurance for the policy year 2017/18.
"I look forward to receiving your recommendations on both the parameters and contingency plan," she added.
Tuga Alaskary, country engagement manager, also emphasised more on the Africa Risk View, noting that Gambia is in the process of finalising the Africa Risk View (ARV) software on floods, and the selection of risk transfer parameters for policy year 2017 to 2018 for drought.
Mawdo Amadou Jallow of the NDMA also gave a briefing on the ARV, noting that ARV is a specialized agency of the African Union, established in 2012, and it is composed of 32 member states.
Read Other Articles In Article (Archive)