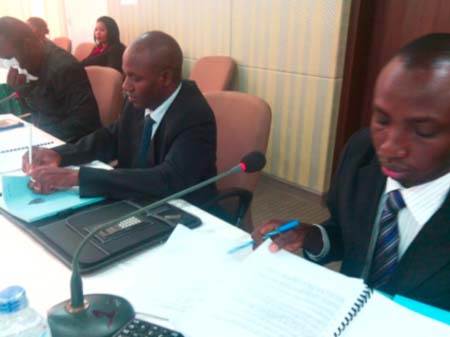 Papa Secka, director general of The Gambia Standards Bureau, has said that the bureau is a government specialised agency established by The Gambia Standards Bureau Act 2010 to standardise products, methods, systems and for connected matters.
The bureau is the sole National Standardisation Body in The Gambia, he said whilst speaking on Tuesday before deputies during his presentation of the bureau's annual report for 2014.
The Standards Bureau director general said the Act specifies the objectives of the Bureau as follows: establish and promulgate standards for imported and locally-produced goods, facilitate domestic and international trade, foster and promote standards both for industrial efficiency and advancing economic development, promote the health and safety of consumers, and enhance international cooperation in relation to standards.
"As stated in the Act, the functions of the bureau are to define, prepare, publish, modify or amend standards specifications, disseminate information on standards, provide testing inspection and certification services for goods, systems and processes, and conduct training and research."
Mr Secka further informed deputies that "the development of Gambian Standards (GAMS) is carried out by the Bureau through the technical committees composed of a balanced representation of stakeholders", as may be appropriate to the subject in question.
The bureau ensures that standards are developed in accordance with the ISO, IEC- Guide 21-1 2005, regional or national adoption of international standards and other international deliverables and the World Trade Organization Code of good practice for the preparation, adoption and application of standards.
After a lengthy debate on the report, deputies finally adopted it.
Read Other Articles In Article (Archive)