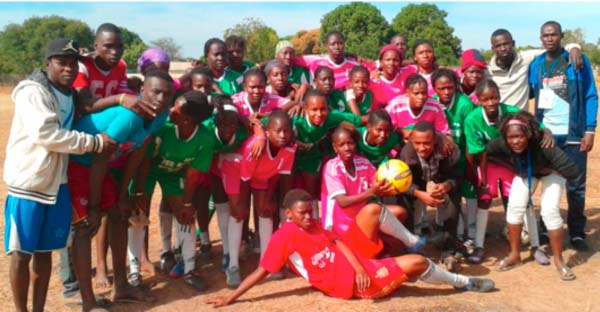 A reconciliation match was Tuesday morning played between the Gambian and Senegalese sides that ended in 1-all draw.
The Safra reconciliation match was organised following the Gambia-Senegal female football encounter which was marred by violence resulting in its abandonment, on Sunday 27 December 2015 at the Basse Mini Stadium.
The two regions - Basse representing The Gambia and Tamba Counda of Senegal - re-organised the match between the two sides.
Played at the Nasir Ahmadiyya Senior Secondary School football ground, the match ended in a stalemate of a 1-1 score-line.
The game was meant to heal the wound caused by the Sunday match that was marred by violence as well as to foster the cordial relations and understanding between the two sister countries represented by Basse and Tamba Counda.
The reconciliation match also aimed at promoting the spirit of unity and cooperation that exists within the Safra community.
The match was witnessed by a huge crowd to watch a splendid display of talents and skills between the two sets of girls.
The two sides later posed for some group photos after the match.
In a post-match interview with players, Raheatou Jallow, known to many as Messi, in a happy and joyful mood, congratulated her colleagues both from Senegal and The Gambia for a job well done and urged all to continue in the spirit of friendship and fraternity as Safra represents unity at all times.
Fatou Sowe, Tamba Counda team central defender, shared similar sentiments. She said the matches will be a milestone in maintaining the aims and objective of Safra – 'Week of Friendship and Fraternity.'
She said The Gambia and Senegal are one nation separated by the colonialists but not separated spiritually, culturally and in many other spheres.
"Nationals of both countries can always feel at home in each of the countries they find themselves," she added.
Read Other Articles In Article (Archive)