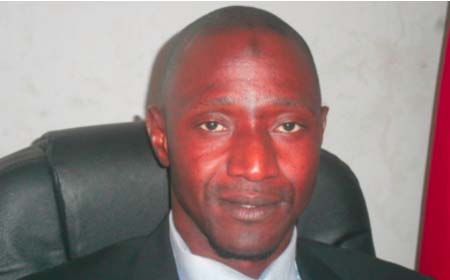 The Minister of Energy, Dr Edward Saja Sanneh, has said The Gambia in recognition of the importance of the energy sector, has fulfilled the United Nations sustainable energy for all requirements and targets.
Briefing the media on the outcome of the recent validation of the United Nations Sustainable Energy for All Action Agenda and Investment Prospectus, at the Sheraton Hotel, Minister Sanneh said this achievement had been registered through hard work from the Ministry of Energy and its line agencies, NAWEC and especially with the support of the President of the nation.
"The Gambia, chosen as a pilot study, is the first country to validate the United Nations sustainable energy for all action agenda and investment prospectus," the minister said.
"This was achieved due to the dynamic leadership of the Gambian leader and through his encouragement, hard work and love for the country in ensuring that The Gambia has reliable and stable energy sources."
The Energy minister said further that The Gambia was the first country to validate the United Nations sustainable energy for all action agenda and investment prospectus.
In an effort at ensuring sustainable energy for the nation, The Gambia would look for sources of energy that would meet the needs of the present generation of Gambians, as well as future generations, he added.
"We have all seen that since the inception of the power system in the country it has been mostly heavy fuel oil," Dr Sanneh said, adding that the situation has posed a challenge to the country considering the scarcity of heavy fuel oil globally,which could have a severe impact on the country's economy.
With such scarcity, there would be unreliable and unsteady supply of electricity, which could impede socio-economic activity and bring businesses such as IT-based systems to a standstill.
"The Gambia as a nation has taken up this bold initiative to take the lead not only within Africa, but the entire world to show the viability or the visibility of using different types of sources of energy which are sustainable," the Energy minister said.
It was already proven that solar energy and wind energy could generate reliable electricity in The Gambia, he added, he continued, adding the Energy ministry is working very hard to get these energy sources widely applied in The Gambia.
This was in line with The Gambia's 50th Independence anniversary celebrations, Minister Sanneh noted, adding that Africans should take their destinies into their own hands.
"The current system or infrastructure of power generation was built since colonial times, and now it is our role and responsibility as Africans, after going through 50 years, to come up with our own innovative means of harnessing energy," he said.
Dr Sanneh added that wind energy and solar power "will contribute to the energy stability of our country."
Read Other Articles In Article (Archive)