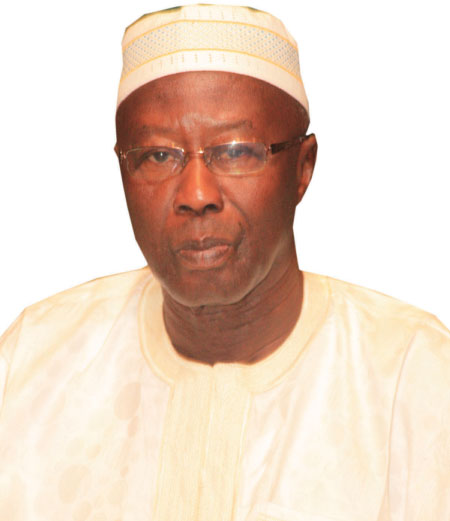 Mustapha Touray, former chief of Kombo South, yesterday testified as prosecution witness number five (PW5) in the trial of Lamin waa Juwara, at the Brikama Magistrates' Court before Magistrate P. Mendy Sarre.
Former chief Touray told that the court that he recognised the accused and could remember what happened on 24 August 2012, when he was the chief of Kombo South.
He recalled that he went to the Governor's office and found a letter which was addressed to the chief of Kombo South, that the alkalo  should be selected from Rumba and Sinchu Jidom and the reference of the letter was  Waa 2/52/01(92).
It was indicated in the letter that the villagers should select the Alkalo, and on 28 August 2012 a group of people went to his compound with a letter that Momodou Jallow was chosen as the alkalo of the said villages, Touray told the court.
Touray added that on 29 August 2012, he wrote a recommendation letter attached to the letter the villagers brought, and took it to the Governor's office.
He further stated that one day he went to the Governor's office and found a letter from the PS of Regional Administration, but could not remember the date of the letter, which stated that "Momodou Jallow is the choice of the villagers".
Touray stated that he received another letter with reference Wa 2/52/01(102) and it read that Momomdou Jallow was appointed as the alkalo of Rumba and Sinchu Jidom.
He was asked by the prosecutor who was the Minister of Local Government at the time, and he said it was Lamin Waa Juwara.
The witness pointed at Lamin Waa Juwara.
Asked whether he would be able to recognize the letters, the witness answered in the affirmative.
The letters were shown to him, and the prosecutor applied to tender them; the accused said he had no objection.
However, Juwara added that the letters contained an executive directive, meaning from the President's Office, and that the duty of the Local Government ministry was to appoint.
The letters were tendered and marked as exhibits.
Under cross-examination by the accused, the witness agreed that Rumba and Sinchu Jidom were villages.
He also agreed that a village should have an alkalo, and that the alkalo should be the head of the villagers.
"As the then chief of Kombo South, did you know that Minister of Local Government only has appointment authority of alkalos in the country?"  The witness said he did not know that.
The case continues.
Read Other Articles In Article (Archive)