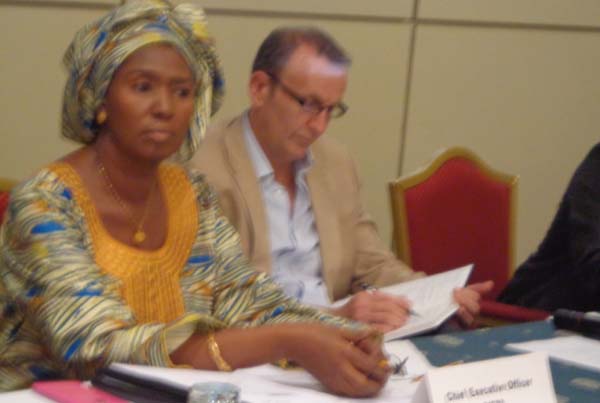 The development of a country brand for The Gambia is quite overdue as currently "there is no single over-arching national brand that represents The Gambia effectively" in the global landscape.
"While state agencies with responsibility for the promotion of The Gambia Brand in specific areas such as tourism, investment and international relations communicate separate messages both locally and internationally, we must acknowledge that there is a perceived weak competitive identity for The Gambia," Gambia Investment and Export Promotion Agency CEO Fatou Mbenga Jallow said on Tuesday at the Kairaba Beach Hotel, where a stakeholder meeting on the programme for the country brand consultancy was held.
Mrs Jallow, whose agency is pioneering this project in conjunction with other relevant institutions in the country and abroad, said the tourism fraternity "has done a great job in tourism branding" for the country, "one that we all use".
However, she noted, there is a recognised need for an effective country brand that will set the country apart from its regional competitors and inform global perceptions on the country's potentials.
She explained: "The main objective of this project is to create an overall national identity with consistent messaging which can be used by all internal and external stakeholders who are involved in the promotion of The Gambia.
"It will be launched locally and internationally and our expectation is that it will be effective enough to grab global attention and hence increase our potential to attract more foreign direct investments, increase global demand for our exports and enhance foreign relations."
Another objective of the assignment, the GIEPA CEO stated, is to create an alignment of sector specific sub-brands under the overall country brand.
"This project is expected to be concluded within 3 months," CEO Jallow said, adding that it could also be realised if there is effective stakeholder participation.
"It is not only about timelines but more importantly having a national brand that we can all see ourselves in and be proud of," she said, while thanking the World Bank through Gambia Growth and Competitiveness Project (GGCP) for the project.
She also commended the GGCP and its project coordinator Tamsir Manga, as well as the Gambia Tourism Board, Gambia Chamber of Commerce and Industry and some distinguished personalities in and out of the country, who have contributed substantially to realizing the objective of branding The Gambia.
Presentations on the essence and roadmap to achieving a reputable brand for The Gambia were made by AfricaPractice consultants Emmanuel Maubert and David Faulks, who spoke respectively on defining competitive edge and the DNA of nation branding.
While the challenges of implementation were considered at the forum, stakeholder discussions also took place on tourism, culture and people, export, and investment/business environment.
Read Other Articles In Article (Archive)