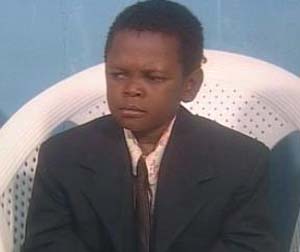 Says Nigerian Actor
Popular film actor Osita Iheme, alias Paw Paw of the Nigerian Nollywood film industry has said The Gambia is endowed with great potential and natural talent that the government could explore for the benefit of the country.
Paw Paw noted that despite The Gambia being a small country, it is blessed with lots of opportunities that could be utilised, thanks to the potential the country have.
"The Gambia is like many other countries where things are developing. And looking at the tourism sector, The Gambia is heaven for many visiting tourists because of its rich cultural heritage, and there are lots of areas that the government can explore for the development of the country," he said.
The Nigerian actor added that by looking at the talents of Gambian youths one would conclude that the country has a young talented youth folk, whom he said, if empowered can do more in the productive sector of development.
The Nollyhood celebrity was speaking in an interview with this reporter during an evening encounter recently at the Senegambia Beach Hotel.
Asked why he decided to come to The Gambia, Paw Paw had this to say: "I was approached by my promoter who told me that there are many fans in The Gambia that are eager to see me. After realising that The Gambia is peaceful and wonderful country, I wasted no time to come."
Asked how old he was, he only revealed that he was born in a family of five (four boys and one girl), but refused to give his actual age.
Paw Paw used the occasion to thank his fans for the welcome accorded to him and his delegation during their short visit to The Gambia.  
The Gambia and Nigeria share a lot of things in common, dating back to the colonial era, including in the cultural and social sectors.
Osita Iheme, alias Paw Paw, the American-trained film actor, holds a diploma in film production.
Read Other Articles In Article (Archive)