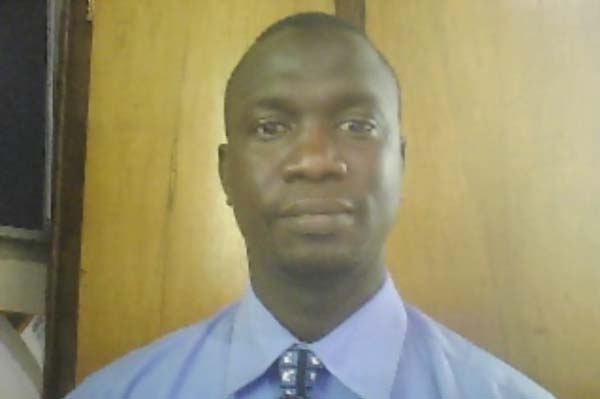 Members of the Gambia Deaf Scorpions are soliciting support from the government, the private sector, stakeholders, institutions, NGOs, companiesindividuals to participate in the upcoming first-ever Africa Deaf Cup of Nations scheduled for 4 through 25 October 2014 in Accra, Ghana.
Many African countries have already confirmed their participation of the first Africa Cup of Nations for the Deaf and The Gambia also want to participate in the competition but due to financial constraints they are finding it difficult to prepare for and play in the championship.
The association is therefore pleading with the general public, the government, the private sector, NGOs and other donor bodies to come to their aid to be able to participate in the tournament, which runs from 4 to 25 October this year.
The Participation fee of U$S5,00 from each participating federation should be paid directly to CADS Bank Accountto enable CADS finalize everything with Ghana Organizing Committee, the association states, adding: "We need help to let CADS serve us better in time. CADS count on our support towards the successful organization of ADFCN 2014."
"We also have to pay audiogram fee of U$S20 per player for 18 players & insurance fee of U$S30 per player and official."
It says all participating fees covered can be used for the purchase of original trophies, and diplomas, golden boot, medals, advertisement, local buses for players and officials, and other logistics and administrative cost.
Participating teams will arrive in Ghana on 2 October, while audiogram and accreditation and the championship is set to commence on 4 October 2014.
The 2014 draw for the 2014 Africa Deaf Football Cup of National are as follows.
GROUP A GROUP BGROUP CGROUP D
A1: GHANA B1:LIBYAC1; NIGERIAD1:GABAN
A2:MALI B2 :CAMEROONC2:TANZANIAD2; KENYA
A3:GAMBIA B3: LIBERIAC3; SIERRA LEONE D3; ZAMBIA
A4; EGYPT B4: NIGERC4: ALGERIAD4: GUINEA
Read Other Articles In Article (Archive)