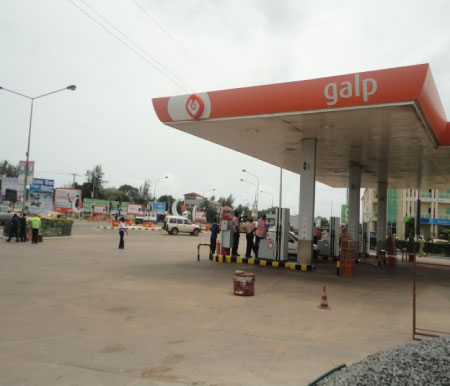 Galp Energia, in collaboration with the Gambia Fire and Recue Service, yesterday embarked on a massive fire drilling exercise at the Galp Kairaba gas service station.
The drilling exercise brought together a good number of participants from the two partnering institutions aimed at training them in handling any unexpected fire outbreak in the future.
Speaking at the occasion, Masaneh Fofana, station commander of Bakau Fire Station, said they wanted to know the state of preparedness of their men.
He said they want to ensure Galp and other filling stations are fully equipped to put off any fire outbreak and tackle any emergency, especially when the fire service is not quickly available.
He noted that they do conduct such exercises with the aviation but this was the first time they were conducting such an exercise with a gas station.
He disclosed the cordial relationship they have with gas stations, saying they have just started with Galp after requesting for the exercise.
Fofana hopes to maintain a good continuing relationship with the gas stations and thanked Galp for the collaboration.
D.O. Haddy Konneh-Bah, PRO of Gambia Fire Rescue Service, expressed her joy over the good teamwork they have with the gas station.
She used the opportunity to call on other gas stations to also come forward to partner with them for such ventures.
She said that with the training they conducted, the trainee can handle controlling a fire outbreak efficiently before the arrival of the fire rescue service.
She however appealed for sponsorship to have more sensitization programmes in the media to sensitize the public on their operations.
Galp Retail Manager, Clifford Adams, said the exercise was meant for the staff to know how to respond to any fire outbreak as quickly as possible.
Mr Adams hopes for an everlasting cordial relationship with the Gambia Fire Station and thanked the participants for their commitment.
He added that the people should be much more concerned about their safety with regard to the Health Safety Environment (HSE) requirement.
Other speakers on the occasion included Ebrima Jaiteh, Galp HSE manager and operations, and Fatou Camara, Kairaba Galp station manageress.
Read Other Articles In Article (Archive)