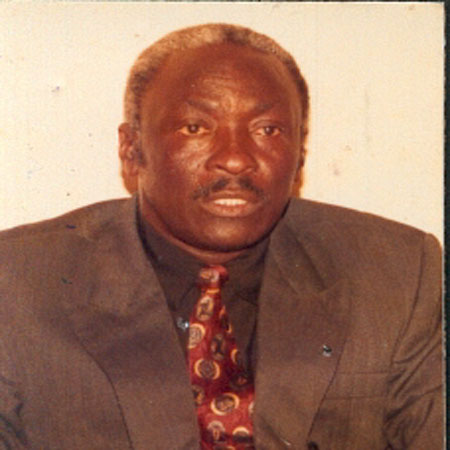 Alhagie Dodou Joof, a well known and established sports figure, yesterday left the shores of the country for Gaborone, Lesotho, to attend the Africa Junior Athletics Championship.
Joof, who was elected treasurer of the African Athletics Confederation and member of the Africa Jury of Appeal in Cairo, Egypt, in 2003, is currently the Secretary General of The Gambia Athletics Association.
Mr Joof, better known as Capi, was voted the most outstanding sports personality in an annual Sports Banquet and Awards Ceremony organised by the Gambia National Olympic Committee in 2007.
Born in Banjul, The Gambia's Capi Joof was a household name and truly a national hero, who was a force to reckon with at the track, as an outstanding sprinter.
He was the national champion record holder in the 100m and 200m, respectively, from 1968 to 1990, a record he has held for 38 years.
Dodou Joof, a well-known figure in Gambian sport, particularly in athletics, was among the finalists in the 200m in the Commonwealth games held in Edinburgh, Scotland, and a medalist in the regional championships in Dakar, called Semaine Nationale de La Jeunesse in Senegal, in 1970.
After these spectacular and brilliant athletics achievements, Dodou then retired from active competitions, and opted to become an athletics Coach and Administrator.
Subsequently, he was awarded a coaching scholarship in Loughborough in England. He also holds a diploma in track and field events from Loughborough, the UK, and a D.L.V in Germany, and attended several courses and seminars in sports management.
The renowned Dodou Joof, who continued to gain a lot of international recognition as a result of his unflinching support to the development and promotion of athletics in the country, received many national and international awards in athletics and sports management as well.
Read Other Articles In Article (Archive)