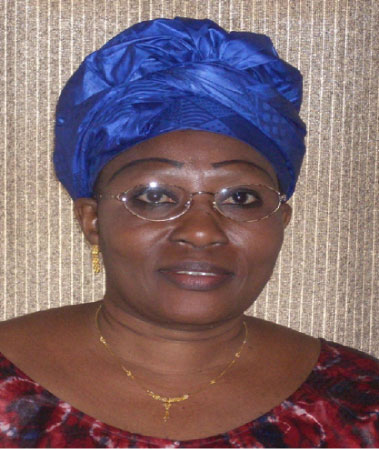 The Ministry of Basic and Secondary Education, in collaboration with UNESCO/BREDA through the Emergency Fund for Literacy, yesterday kick-started a two-day workshop for the development of an action plan for holistic functional literacy programmes in The Gambia.
According to education officials, the workshop was held to map out an agenda for expanding non-formal education to cater for adult, out-of-school youth and children in difficult circumstance, thus contributing to government's effort at achieving 50% improvement in levels of adult literacy by 2015, and developing a roadmap for post-2015.
In her opening statement at the SunSwing Hotel, Basic and Secondary Education Minister Fatou Lamin Faye registered appreciation of her ministry for the timely intervention of UNESCO.
She hailed UNESCO for building the capacities of member countries to deliver on the expectations of the Dakar Framework for Action.
"I have been reliably informed that the workshop is an initiative that enables The Gambia to benefit from UNESCO's technical and financial support through the Emergency Fund for Literacy," she stated.
"It is an intervention that stems out of the need to effectively use Adult and non-Formal Education as a strategy for achieving EFA and other education-related Millennium Development (MDGS) goals."
According to her, without doubt literacy is essential for poverty reduction, the reduction of child mortality, curbing population growth, achieving gender equality and ensuring sustainable development, peace and democracy.
"Notwithstanding the huge benefits that accrue from functional literacy programs, it is regrettable to note that the state of literacy in the world in the 21st century on average leaves much to be desired," she said.
The Basic and Secondary Education minister added that despite many multifaceted efforts, the literacy rate across the world still looks alarming.
She quoted the United Nations who says there are close to 776 million people who lack minimum literacy skills.
"This means one in every five adults is yet to be literate; 75 million children are not in school and many attend irregularly or are dropouts. "Two-thirds of those who are illiterate are women and girls," she said, adding: "This is worrying, cognizant of our national commitments to achieve the EFA Goal of reducing illiteracy by half by 2015."
Minister Faye admitted that this clearly indicates that goals cannot all be achieved without greater commitment, dedication and substantial scaling up of effective and efficient programmes hence our countries will only be moving in cycles and the target for literacy will never be met.
"Realising the ramification of signing up to the Dakar Framework for Action, The Gambia, through my Ministry, renewed its commitment and resolve to accelerate efforts in reducing the illiteracy rates for both men and women," she remarked.
Minister Faye said that holding the workshop at this point in time was by no means accidental, adding: "It allows my Ministry to re-strategize in the way we conduct business in the area of adult literacy."
She reminded development partners that the success of literacy provision does not only rest on the shoulders of Government but equally vital is the meaningful participation of all stakeholders in all useful forms.
For his part, Jean Adotevi, Head of Education Section, UNESCO- BREDA, who represented Mrs Ann Therese Ndong-Jatta, Director of UNESCO, Dakar Office, said UNESCO is aware that The Gambia government through the Ministry of Basic and Secondary Education has over the years made commitments and tremendous efforts in the field of literacy.
He said the adoption of a new Education Policy document that called for a review of all sub-sector policy documents including the literacy and non-formal policy is a major step in the right direction.
"Let me hasten to mention that although much has been achieved over the past few years, a lot more still needs to be done looking at the current literacy situation in the country," he stressed.
He said that UNESCO through literacy emergency funds is providing technical and financial support to The Gambia to help the country map out an agenda for expanding non-formal education to cater for adults, out-of-school youth and children in difficult circumstances.
Amicoleh Mbaye, Director of Basic and Secondary Education Directorate, delivered the welcoming statement, while Momodou Sanneh, Deputy Permanent Secretary at MoBSE, chaired the workshop.
Read Other Articles In Article (Archive)