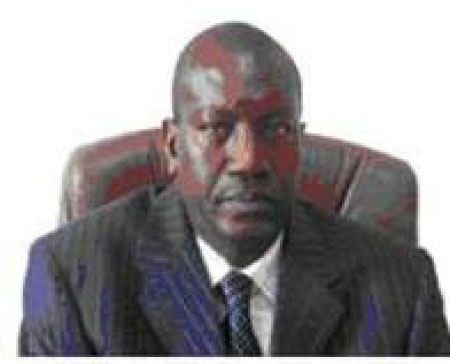 Tumbul Danso, former managing director of the Social Security and Housing Finance Corporation, SSHFC, was yesterday cross-examined by the defence counsel in the ongoing economic crime case involving one Mam sait Njie at the Special Criminal Court in Banjul.
Under cross-examination, Mr. Danso told the court that he was the managing director of the SSHFC at the time, and did serve two tenures as the corporation's MD.
He said his first term was from 2006 to 2009, and his second term was from January to March 2011.
"I knew the accused, and I know the joint venture between the Social Security and Housing Finance Corporation, concerning the Lamin-Makumbaya land project. I was the MD at the time of the application for the housing project," he added.
He also said he was there untill the application was approved.
At that juncture, he was shown the application of the housing project which the witness identified, adding that he was the addressee of the application.
The project application document was tendered and admitted as an exhibit.
The witness further told the court he could not say that the application was the precursor of the transaction between the SSHFC and the accused, adding that he was aware of the joint venture between the SSHFC and the accused.
The witness recognized the original application through his signature, which was also tendered and marked as an exhibit.
Still testifying, Mr. Danso said,"I signed exhibit (C3) which was specifically for Lamin-Makumbaya housing project, and was 300 plots of land."
He told the court that each plot was supposed to be sold for D100,000, as contained in the agreement, and the plot sizes were specified and the price was also specified.
He added that the corporation had the obligation under the agreement to pay the tax on the project land, and the joint venture was the overall agreement.
He stated that the land originally was owned by the accused person, but it was later surrendered to the SSHFC, adding that the project should generate nothing less that D50 million and that was why it was approved and the service land would be sold at a high price.
Mr. Danso further said that at the time the land was surrendered to SSHFC, it was an empty land and that he would not be able to say that the SSHFC did not perform all it obligations under the agreement, and could not tell whether SSHFC had paid the capital gains tax for the accused person.
The case at that juncture was adjourned till 27 March 2012, for judgment.
Read Other Articles In Article (Archive)