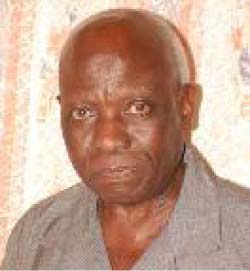 Alhagie Sowe, a former Ombudsman, was on 15 September 2014 acquitted and discharged by magistrate O. Jabang of the Kanifing magistrates' court.
Alhagie Sowe was earlier arraigned before magistrate Junkung Jobarteh at the same court, along with one Samba Mbye, who passed away while the case was being heard.
Sowe pleaded not guilty to four counts of false claims by officials, theft, disobedience of statutory duty, and neglecting official duty.
The acquittal followed a submission made by lawyer Edward Gomez that the state counsel failed to appear in court at the time the case was going to be heard.
He argued that it was the prosecution that should prove the guilt of the accused person, but not the contrary.
He further submitted that section 24 of the constitution gives the accused person the right to a speedy trial, and that the accused was presumed innocent until he was proven guilty.
He added that the prosecution filed a criminal case against the accused, and did not diligently pursue the case.
He urged the court to acquit and discharge the accused person for lack of diligent prosecution.
Magistrate O. Jabang subsequently agreed with the defence counsel, and acquitted Alhagie Sowe.
He said according to the records of the court, it was stated that the case would be struck out, if the state counsel was not present in court on 15 September 2014.
According to the magistrate, the prosecution put the accused in the box and then went to sleep.
It was the prosecution that should have pursued the case diligently, instead of putting the liberty of the accused at risk, he added.
The magistrate cited the constitution to buttress his statements.
Read Other Articles In Article (Archive)