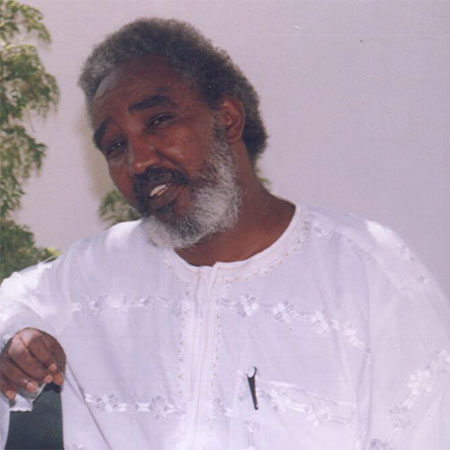 Dida Halake, Former Managing Director of Daily Observer Company, was yesterday charged with two count-charges, namely sedition and giving false information to a public servant. He pleaded not guilty.
Mr Halake was appearing for the second time before Principal Magistrate Buba Jawo of the Kanifing Magistrates' Court.
His first appearance before Magistrate Jawo was on 23rd June 2008, when the prosecution applied to the court to adjourn the case to enable them to come properly to court with another charge. The prosecutor told the court that he was not satisfied with the previous charge. The defence counsel objected to the application and the Magistrate struck out the case.
The accused was again brought yesterday, 25th June 2008, and charged with two count-charges, which he denied. Lawyer Fafa Mybe, counsel for the accused, applied to the court to grant bail to his client as an Ethiopian and a British national who has lived in The Gambia for the past 22 years. During this time, he revealed, his client had also married a Gambian. The defence counsel pointed out that the accused has a leased property at Kotu, adding that its worth is not less than D15 million.
He therefore urged the court to grant his client bail on his own recognition, and if need be the accused could deposit his title deed for security reasons. Lawyer Mbye further told the court that the accused was prepared to surrender his passport to the registrar. The presiding Magistrate ruled in favour of granting the accused bail in the sum of D250, 000 with Gambian sureties and the surrender of his passport to the registrar.
The case was adjourned to July 9th 2008 to allow the prosecution to call their witnesses to court.   
Read Other Articles In Article (Archive)