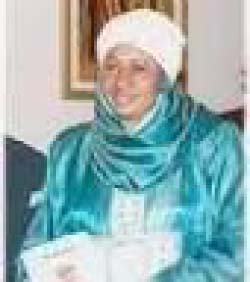 The issue of 'Benefits' has been a bone of contention across Europe over the years, with reports of 'fraud, overpayment, misrepresentation and falsification'.
The issue of such alleged fraud came up at Worthing Magistrates Court in the UK, and involved former Gambian first lady Njaimeh Jawara, who was finally ordered to repay a total amount of £19,779 after pleading 'guilty of benefit fraud'.
The case has been ongoing, but The Point had earlier understood that the 'matter was to be settled out of court as it was a genuine and honest mistake' on her part.
Nevertheless, the Mid Sussex District Council proceeded and passed over the matter to the magistrate courts.
Lady Njaimeh was later notified over the allegations on behalf of the council.
The Point also heard various other charges; however, the court took notice that she only filed benefit claims "she was not entitled to...and between 2008 and 2013, travelled to Gambia longer than 13 weeks".
In addition, she was also "overpaid an amount of £8,848 in Housing benefits...£1,192 in Council Tax and £484 in Council Tax Support."
It is important to note that the Benefits System across Europe, including the UK, is very complex and intricate, resulting in mistakes which are sometimes done 'innocently and unknowingly'. But others had done it "deliberately".
However, when it has to do with the taxpayers' cash, the law is always swift and decisive in Europe.
Thus even senior government officials are not spared and, as a matter of fact, some of them have been seriously embarrassed, reprimanded, castigated or jailed.
In the case of the UK, Housing Benefit is part of the Social Security System and the Housing Benefit Regulations.
It is a "means tested social security" and intended to help meet housing costs for rented accommodation. It is the "second biggest cost for the taxpayer".
This prompted the council stressing on lady Njaimeh's case that "...we take firm action against the small minority of claimants who seek to cheat and be a drain on the wallets and purses of the law-abiding residents of Mid Sussex..."
Nevertheless, throughout the proceedings, "no evidence or verification" of previous wrongdoing on the part of Lady Njaimeh was tendered.
Furthermore, the court also understood that even though she, like Sir Dawda, is "Golf lover and had visited Gambia and donated money totalling D10,000 to The Gambia Golf Association and attended Gambia Golf Association's AGM..." the charges against her were compelling.
Due to the quantity of evidence before the court, Lady Njaimeh pleaded guilty and thus ordered to repay the full amount.
She will also to be fitted with an "electronic tag for a period 20 weeks", including a curfew "between 7pm and 7am".
A friend of the former first lady who was still adamant of her innocence speaking to this correspondent insisted:
"I know her, she is a very generous and kindhearted lady who can do a lot for others...I also accepted that this is a genuine mistake... she is very sincere."
Whether it was done by mistake or not, the law regarding benefit is very complicated and the council is equally adamant to prosecute anyone; thus, it is vital for anybody in doubt to seek professional advice.
Read Other Articles In Article (Archive)