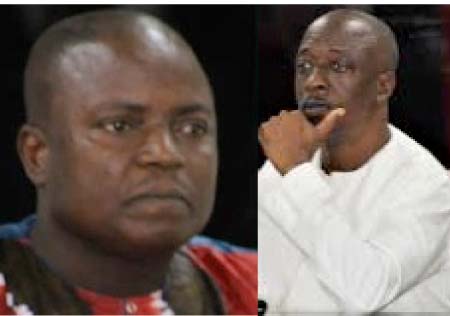 (Wednesday 23rd October 2019 Issue)
Yankuba Touray's former bodyguard, Ensa Mendy, on Tuesday 22nd October, 2019, testified in the murder case involving Yankuba Touray before Justice Jaiteh of the High Court in Banjul. He told the court that he lives at Brikama Town and was enlisted in the army from 7th May, 1990, up to 2001. He said he recognized the accused. He stated that he was the accused personal bodyguard from 1994 to 2001.

A.M. Yusuf, the lead prosecutor, asked the witness whether he could tell the court what transpired between him and the accused in 1995, and he responded in the positive. He stated that as far as he could recall in 1995 in the month of June, Chairman Jammeh was travelling to Ethiopia, adding that he was informed by the accused. He said that on that day, they went to work with the accused, who was at the time the Minister of Local Government and Lands.
He further testified that he closed work at 4 p.m. and went back to his residence, noting that the accused told him that after lunch, he should return to State House. He adduced that when they reached State House they all went upstairs to meet Chairman Jammeh, further stating that they were there for almost an hour.
Mr. Mendy told the court that they came out and it was time to go, adding that the accused called him and told him that he could go home with the driver. He said that he called one Lamin Ndure, a driver, and told him that the accused was going to the airport.
He revealed that from there, he boarded the official car and went home between 6 and 7 p.m. He informed the court that at home, he received a call from the accused that he and the home guards should go on patrol around Bungalow Beach Hotel area and that there was a threat. He narrated that the accused told him that they should patrol to see what was going on.
He further testified that it was raining heavily and later stopped, noting that he went on patrol with some of the guards whose names he could not remember. He recalled that he was with Corporal Jargum and Private Lamin Bojang.
He said that while they were patrolling, they did not see any unusual movement at the beach, adding that he called the accused and told him that they did not see anything at the beach. He stated that the accused told him to continue patrolling until he called him to come back. He revealed that they were at the beach for a while and the accused called him again and told him to return to his residence.
The case was subsequently adjourned to the 24th October, 2019, for continuation.
Read Other Articles In Article (Archive)