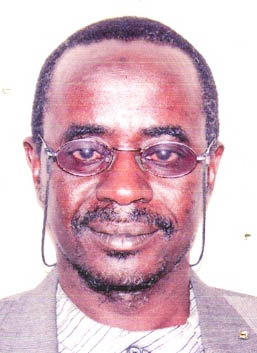 Officials of Forestry and Department of Parks and Wildlife, under the Ministry of Forestry and Environment, at the weekend commenced a nationwide tour of hunting camps across the country.
The tour, supported by the World Wildlife Fund Banjul office, serves as an opportunity for the minister to familiarise himself with local people across the country.
Speaking to this paper, Hon. Jatto Sillah, minister of Forestry and Environment, said the tour is being carried out to assess the condition of the hunting camps and convey discussions with the local authorities on issues on the sport hunters and their relationship with the local communities.
This year's hunting season is specifically looking at the security aspects of the country, he says, adding that sports hunters must ensure their arms and ammunitions are registered before and after the hunting season.
"We are just trying to tell them (sports hunters) that all the arms and ammunitions should be registered with the police before and after the hunting season," he said.
For his part, the permanent secretary of the forestry department, Kebba Sonko, commended the government for the initiative, adding that the initiative will serve as a control mechanism on the use of arms and ammunitions by sports hunters. 
"The government is very cognizant of the security of the people and will not compromise anything that can jeopardise the security of the country," he says.
"This is one of the reasons why we are on tour to inform all the stakeholders and local communities about the rules and regulations attached to hunting camps across the country."
The hunting camps must support community development projects, he added, saying this include water projects, education and agriculture.
"There should be that partnership between the hunting camps and the communities in which the camps are located," he noted. 
PS Sonko also warns the camp managers to disallow any illegal activities, such as drugs and sexual harassment, in their camps "and if anybody is caught the law will take its cause".
In his remarks, Alpha Omar Jallow, director of Department of Parks and Wildlife Management, says there are twelve hunting camps across the country.
Hunters, he added, use arms and ammunitions to kill the vermont species. They also kill hippos, bush pigs, crocodiles and a flock of birds that migrate from Morocco and Europe. "These are pests to the farmers; they rampage their farms and reduce productivity for the farmers.
Read Other Articles In Article (Archive)