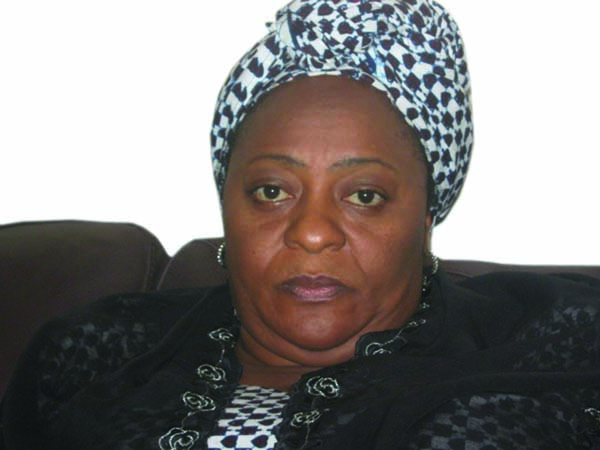 Hundreds of mourners gathered at the Nigerian Embassy premises in Bakau yesterday to pay their condolences, following the death of Nigerian President Umaru Yar'Adua.
President Yar'Adua died late on Wednesday in the Nigerian capital of Abuja, after a long illness.
Those calling at the embassy to sign the condolence book included senior government officials, led by the Vice- President Isatou Njie-Saidy, Speaker of the National Assembly, Elizabeth Renner, and Chief Justice Emmanuel Agim.
They were received at the Embassy by Esther John Audu, Nigerian High Commissioner to The Gambia.
Members of the diplomatic and consular corps, as well as members of the Nigerian community in The Gambia, among others, were among the mourners.
"The death of President Umaru Yar'Adua is a great loss to Africa. He was a good leader who led his country well," Barry Wells, American Ambassador to The Gambia told our reporter, who was at the Nigerian Embassy.
Yar'Adua died peacefully late on Wednesday in the presidential villa after a long fight with kidney and heart complaints.
His long absence from the country, while on medical treatment in Saudi Arabia, and the lack of detailed information about his health led to a political vacuum in Nigeria's leadership, which was only filled when the Vice-President Goodluck Jonathan was named as acting President.
Acting President Goodluck Jonathan was sworn in as Head of State in Africa's most populous nation, only hours after Yar'Adua's death was officially announced, and he must now pick a new Vice-President, according to Nigerian constitution. The two will then see out the unexpired term of office ahead of elections due by next April.
Yar'Adua, 58, served two terms as Governor of Katsina before being plucked from relative obscurity as the ruling party candidate in the 2007 polls that brought him to office.
"He was a leader meant well for all Nigerians. His record of prudence and administrative excellence both as a state Governor and President will remain ever green in our memories,| an unnamed Nigerian said.
Yar'Adua, from the ruling People?s Democratic Party (PDP), won Nigeria's 2007 presidential elections, promising many reforms, including tackling corruption and reforming the inadequate power sector and the flawed electoral system. He became the first university-educated president of the country.
Survived by an aged mother, a wife and nine children, Yar'Adua was born to a family with a distinguished political background in the northern Katsina State in 1951.
His father was a minister in the first government after Nigeria's independence from Britain in 1960, and his elder brother was the government's No. 2, when Olusegun Obasanjo was the country's military head of state in the late 1970s.
A chemistry teacher who went into business, then politics, in the 1980s, Yar'Adua had been a little known figure in national politics until he emerged as then President Obasanjo?s choice as the ruling party's presidential candidate at the end of 2006.
He has been widely praised for being Nigeria's first President to publicly declare his assets and was touted as being transparent and prudent with public funds. He had been honoured with many awards for prudence and accountability.
Having been credited for his political maturity, Yar'Adua has identified the Niger Delta problem, infrastructure, power and energy as his priority areas. Analysts say he made the most progress in tackling unrest in the oil-rich Niger Delta.
Nigeria has declared seven days of official mourning, and flags will fly at half-mast, both at home and its embassies across the world.
Mr. Yar'Adua was buried in a Muslim ceremony yesterday in his home state of Katsina, in the north of the country.
Read Other Articles In Article (Archive)