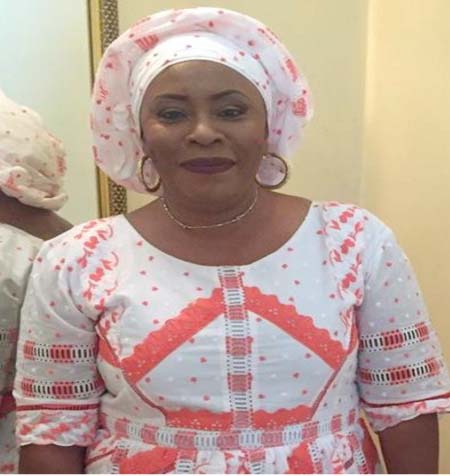 Dr Fatoumatta Jahumpa-Ceesay (FJC), a former Speaker of the National Assembly, has called on the Gambia government to assist capable women to contest in the upcoming National Assembly election, slated for 6 April 2017.

"The government should assist women to contest the National Assembly elections, and the political parties should put up women candidates. And we, as activists and NGOs, should be bold enough to apply via political parties or even run as independent candidates for the National Assembly election," said Dr Jahumpa-Ceesay who is now a consultant on gender, children, governance, elections, parliamentary, peace and conflict resolution.
She was speaking to The Point newspaper on women's issues in honour of the International Women's Day, 2017 commemoration, which this year is on the theme: 'Women in the Changing World of Work: Planet 50-50 by 2030' and under the campaign theme: 'Be bold for change'.
International women's day is annually celebrated on 8 March, and the day was dedicated by the United Nations to celebrate the achievements of women and girls all over the world. It is also used as a platform to talk about issues affecting women, and try to influence policies and laws in solving such issues.
Dr Jahumpa-Ceesay said the 1997 Constitution of The Gambia, Section 88(1b), has empowered the president to use his executive powers in parity by giving women seats at the National Assembly.
"We the women need to be at the National Assembly to influence our own cases by taking bold and pragmatic actions to accelerate gender parity," she said. "It is time for change; time for some big and bold decisions."
Commenting on the International Women's Day, the women's rights activist said the theme for the day was very appropriate, as women should be very bold for inclusion and respect in the new Gambia.
"What we want and ask for is to endeavour to bring about a strong women's rights movement in The Gambia so that we could be remembered for accomplishing a particular goal," the former National Assembly Speaker said.
"We want the government and all stakeholders to terminate all discrimination against all women, and promote gender equality by 2030; we want an end to all forms of violence against women and girls in public and private spheres; we want an end to practices like child and forced marriage, and female genital mutilation; and we want to ensure that girls and boys complete free compulsive and quality education."
Dr Jahumpa-Ceesay said the government should ensure that all girls and boys have access to quality and pre-primary education, prioritise issues of women's advancement, and celebrate women's achievement.
"We want the government of The Gambia and its local partners to achieve and be part of the much anticipated 'Women in the changing world of work: Planet 50-50 by 2030'."
Read Other Articles In Article (Archive)