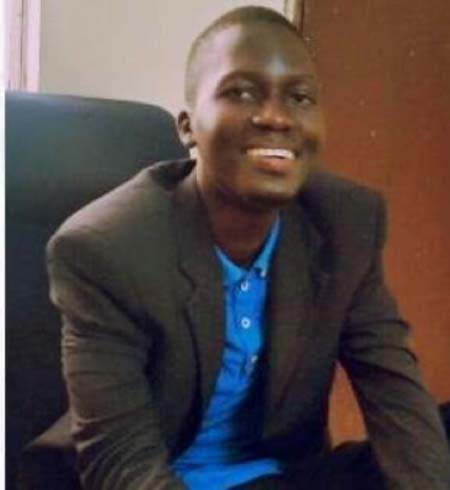 (Friday September 02, 2016 Issue)

The reception for the Gambian Olympians who have done well at the recent Rio Games needs to be put in the right perspective: what is next for them? Of course, it is a matter of pride and joy that some of our athletes have earned laurels for the country at the biggest international sporting events over the years.

That said, one certainly wishes that some of this excitement can be channeled towards improving the sporting infrastructure in this country, making the athletes feel that they are well valued by the sports administrators. In fact that would be the biggest tribute that we can pay to our determined Olympians.
For it is a known fact that our athletes have a huge disadvantage in terms of quality of training and preparation when competing in international events; they have to work twice as hard as foreign athletes from traditional sporting powerhouses to achieve a podium finish.
The poor sporting infrastructure in The Gambia means that our athletes' first challenge is the system itself; it is crystal clear that Olympian brings money from endorsements, allowances and donations but the reality is: our athletes are not benefiting, instead they are some of the poorest in sub-Saharan Africa.
Therefore, less than a D50,000, the least amount of money an Olympian could ever receive is being showered on Adama Jammeh and Gina Bass. They actually needed a pretty much hefty amount even before the Olympics.
Also I am pretty sure that the athletes would also want all the attention being currently given to Olympic sport, to sustain till the next Games in Tokyo 2020; yes it is possible.
The cycle to reach the next Olympics is not only a culmination of this preparation; it is a collection of other factors which include funding and training.
This couldn't be further from the truth, because it is becoming evident in The Gambia that there are a bulk of other athletes that do not get paid for their sport but 'Ndeysaan" have to struggle to make ends meet.
The Gambia's participation at the recently ended Rio Games shows that our athletes are consistently doing well at the highest international sporting events, and require constant upgrading too.
In fact, the lack of sustained investment in sporting infrastructure shows that we have no idea about what it takes to produce these heroes and heroines in the first place.
One simply can't rest on past laurels. If both Adama Jammeh and Gina Bass want to improve on their Rio performance at the Tokyo Olympics, they not only have to raise their standards relative to their past abilities but also surpass the standards of their foreign competitors who too would be focusing on upping their skills.
So, seen in this context, greater the delay in upgrading the country's sporting infrastructure, the longer will be The Gambia's wait for breaking into the top ranks of Olympic sports.
And finally for Gina Bass, Adama Jammeh, Pap Jonga and even Faye Alex Njie our finish-based judoka, we should know that things sometimes don't go exactly as planned; it is inevitable that something unexpected or unusual will happen.
So in this case, all the mentioned athletes need to maintain a sense of humor or achieve a level of perspective when things out of the ordinary occur.
Lessons need to be drawn and adjustments made to maintain and regain mental readiness and optimal focus.
You need to stay focused in the moment, and minimize the impact of distractions.
Remaining positive and optimistic, even in the face of adversity, and managing emotions daily are additional strategies that can make a big difference once competition arrives.
Read Other Articles In Article (Archive)