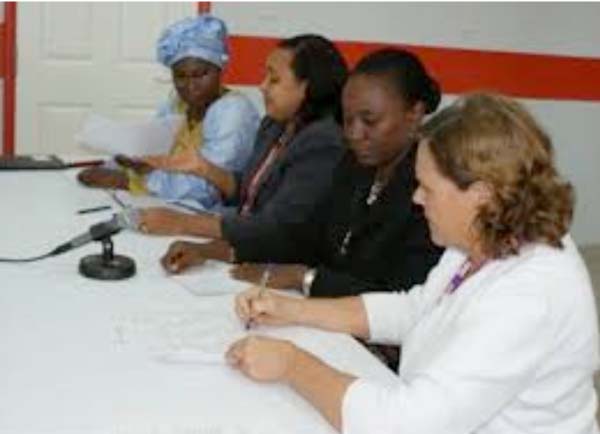 Forum for African Women Educationists The Gambia (FAWEGAM) recently held a donor brunch at the Gambia Tourism Hospitality Institute in Kanifing.
The event was attended by partners of FAWEGAM and the donor community.
Beatrice A. Mboge, FAWEGAM chairperson, said in order to achieve the mission and vision of the organisation, a successive strategic plan has been developed to serve as a vehicle for the implementation of programmes and activities.
She pointed out that FAWEGAM continues to suffer from dwindling funding as a result the NGO could not develop a follow up strategic plan on time since the last strategic plan elapsed in 2013.
"With funding from FAWE RS, I am pleased to inform you we have been able to hire a consultant to lead the process [to develop a new strategic plan]," FAWEGAM chairperson said.
Mrs Mboge explained that the development of a strategic plan, 2016-2020, is completed and it has gone through the process of validation and presentation to the FAWE board, members, staff, policymakers and to the donors as well.
"At FAWEGAM, our hearts are very big and we have great wishes for women and girls even though our hearts do not fit in our pockets," she said.
The chairperson further said that despite the funding challenge, the organisation has realised a lot since establishment 19 years ago.
"We have seen parity in student enrolment in schools, the banning of FGM and many other milestones," Mrs Mboge affirmed.
FAWEGAM has secured a piece of land for some years now but unable to develop it to a secretariat due to lack of fund, the chairperson said while appealing for support to develop the plot.
Yadicon Njie Eribo, FAWEGAM national coordinator, said FAWEGAM is among the 33 chapters whose headquarters is in Nairobi, Kenya founded by three African female ministers some 21 years ago.
The organisation was founded after realising that Africa women and girls were not getting education and a great number of them were illiterate because of culture and inequality.
Mrs Eribo said FAWE brings together ministers in charge of national education system, vice chancellor of universities and other women policymakers, teachers and individuals interested in girl's education and likeminded males.
"As a small NGO, we have over years engaged in a host of programmes and activities that has positively impacted the lives of women and girls across the country," she said, adding that the NGO has been providing scholarships to needy children over the years.
Some of FAWEGAM programmes were implemented in collaboration with partners such as Ministry of Basic Education, British High Commission Banjul, ActionAid The Gambia, US embassy Banjul, and UNICEF.
"In 2014, we conducted a study on child marriage in The Gambia in collaboration with the Department of Social Welfare and funded by Action Aid The Gambia," FAWEGAM national coordinator said."We also conducted regular community sensitisation to advocate for girls education rights and against child marriage, gender and domestic violence."
Read Other Articles In Article (Archive)