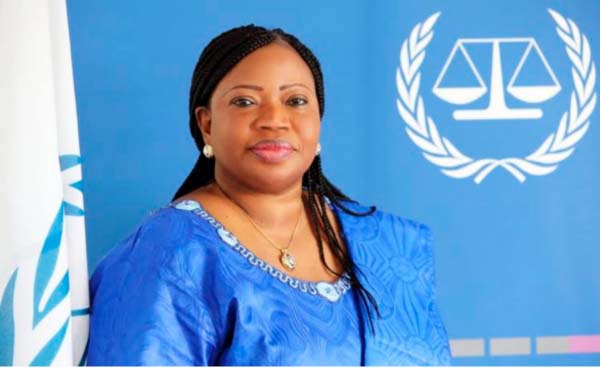 Gambian Chief Prosecutor of the International Criminal Court (ICC) has been recognised among TIME magazine's top 100 most influential people for the second time.

According to the citation for the recognition, Ms Fatou B. Bensouda's latest achievement reaffirms her role as a "leading voice pressing governments to support the quest for justice".
She was first recognized as one of the World's Most Influential People in 2012, shortly before taking office at the ICC as the first African woman to assume a top position in an international tribunal. This year, she was commended for her resilience and determination during a turbulent time for the Court.
"Justice may be blind," wrote TIME's Africa bureau chief, Aryn Baker. "But when it comes to the politics of where it can be applied, Bensouda knows she has to go in with her eyes wide open."
Last year, Bensouda's home country's dictator unceremoniously announced he was withdrawing the country's membership of the Rome Statute. The international reaction was shocking. However, after his defeat at the December 1st Presidential polls, the new coalition government pledged The Gambia will remain a member of the international body without reservations.
In March this year, the Chief Prosecutor met President Adama Barrow in Brussels during the leader's European trip, where Gambia's support was formally renewed.
There have been wider calls by individuals and civil society bodies for the defeated dictator to be prosecuted for crimes deaths, disappearances, torture, rapes among others under his 22 year rule in the small West African nation.
Last month, rights group Human Rights Watch (HRW) began advocating for The Gambia government to "outline concrete steps to investigate and prosecute grave crimes" committed under former president Yahya Jammeh.
As one time Minister of Justice of The Gambia, Bensouda began her international career as a non-government civil servant at the International Criminal Tribunal for Rwanda, before becoming Deputy Prosecutor and later Prosecutor of the ICC.
Read Other Articles In Article (Archive)