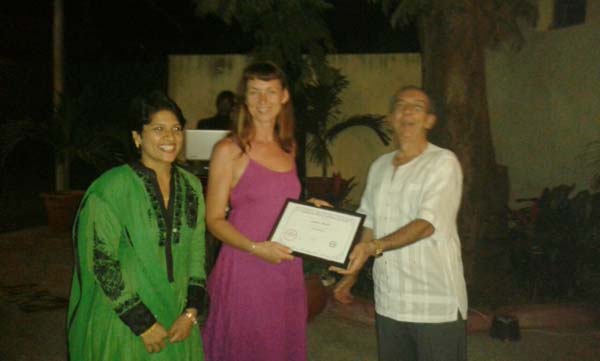 The Fajara Club on Saturday has awarded medals, trophies and certificates to those champions who excelled and won in various sporting disciplines during 2015.
The event is a way of thanking and encouraging members of the Fajara Club as well as telling the public that the club is opened; they can come and be members to enjoy the facilities of the club.
Mr Herve Zongo, social secretary of the club, said Fajara Club, established in 1967, is the first in The Gambia offering gulf, tennis club, swimming club, scrabble and a nice restaurant for only members of the club.
"Fajara Club wants itself to be the answer to all nationalities and tourists in The Gambia because we know when you are doing a business or as a tourist visiting The Gambia, you want a good place to enjoy yourself and to take care of your health," he said.
The club now has a health centre and people of all nationalities in The Gambia are invited to register and enjoy the facilities of the club.
At the moment, the club has a membership of about 300 people categorised as social members, sport members, and active members.
Mr Zongo said they are expecting more people to come on board to have fun and health.
Almamy Jagne, general manager of Fajara Club, said the club has brought people from different parts of the world to network with each other.The club is said to have 60 nationalities in its membership.
He pointed out that main problem they are facing at the club is the concept that people have about the club.
"Many Gambians do not even know about the club and those who know have the concept that it is only for rich people, and that is not the case," Mr Jagne said.
"The club is for everybody; anyone can come and join the club or even come as a visitor to bring kids or family.People can bring their kids and teach them gulf at a very early age."
Read Other Articles In Article (Archive)