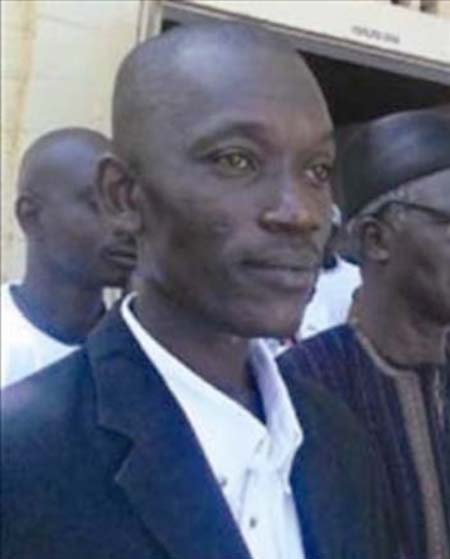 The former coordinator of the West African Agricultural Production and Productivity Programme (WAAPP), Sheikh Tijan Sossseh, has congratulated President Adama Barrow on his "sound victory" in the recent presidential election of The Gambia.

Mr Sosseh said his employment with the agricultural project was "illegally terminated" by the former government almost four years ago and has not been working since then.
"I was dismissed without pay after serving the nation for twenty two years," he said. "After dismissing me, the former regime took me to court for charges they could not even substantiate."
According to Mr Sosseh, the government was not happy with him because he returned US$60,000 to the funders of the project, World Bank. The money was left after the implementation of US$7.5 million on the project.
He said he returned the US$60,000 because it was part of the project agreement with the World Bank that at the end of the project, any money that is not spent should be returned.
"When I returned it, the donors brought US$12 million for a one-year project plus an additional US$3.85 million, making it more than US$15 million," he said. "If that US$60,000 was not returned, The Gambia would have lost US$15.85 million."
Mr Sosseh said he had "successfully implemented" three agricultural projects "in the best interest of the Gambian farmers".
He said despite been illegally fired, he has the willingness and committed to work with the new government to boost agricultural production and productivity in The Gambia.
The former WAAPP coordinator said though the former president, Yahya Jammeh, is gone, there is still much to be done to correct his legacy in the agricultural sector and other sectors as well.
"There is still some tasks ahead as the new regime most ensure that there is total cleansing; they most clean the system," he said. "The agricultural sector needs to be ramped; there is a need for total cleansing of the sector."
Mr Sosseh applauded the new minister of agriculture, Omar Jallow, saying he had been doing very well in the same position during the first republic of The Gambia.
"I am confident and hopeful that he will be able to revamp the sector again," he said.
Read Other Articles In Article (Archive)