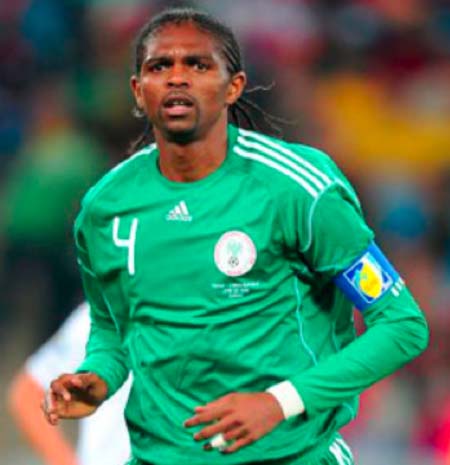 Nwankwo Kanu, a retired Nigerian footballer who was a member of and later captained the Nigerian national team for 16 years from 1994 to 2010, is expected to arrive in Banjul on Saturday 29 November 2014.
Speaking to reporters at a press briefing held at Flourish Resorts yesterday, 25 November 2014, Fatima Sillah, Marketing Manager/Cooperate Affairs Officer of Flourish Resorts, said Kanu will spend 3 days in The Gambia.
The 38-year-old, who is the Ambassador of Flourish Resorts, is coming to The Gambia for endorsement of products for the five-star Hotel, Ms Sillah added.
"Kanu is into hospitality, so we wanted to bring somebody that represents exactly what we do," she stated, while describing Kanu as a good image who is well respected around the world.
A businessman, Kanu was a great player. He is also an entertainer with a good image and was a well-known personality around the world, she further said of the Ex-Nigeria star.
Madam Sillah said they have not done any collaboration with GFF but have informed them of the coming of Kanu to The Gambia.
Kanu has won a UEFA Champions League medal, a UEFA Cup medal, three FA Cup Winners Medals and two African Player of the Year awards, among others.
He is also one of few players to have won the Premier League, FA Cup, Champions League, UEFA Cup and the Olympic Gold Medal.
He made the third-most substitute appearances in Premier League history, appearing from the bench 118 times. He is also a UNICEF ambassador.
Read Other Articles In Article (Archive)