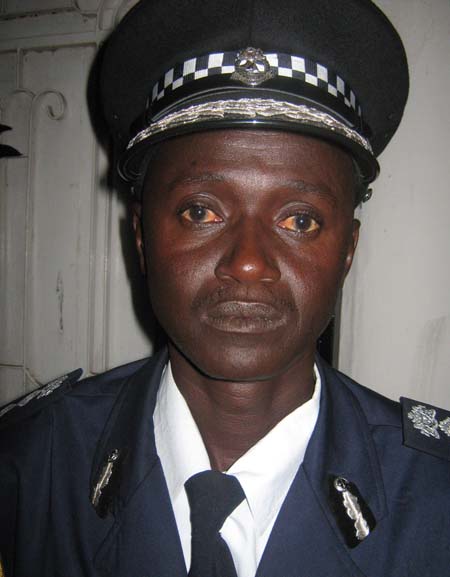 Former police chief, who was last August convicted and sentenced to life imprisonment by the Special Criminal Court in Banjul, yesterday appeared before the Gambia Court of Appeal.
Ensa Badjie was found guilty on robbery-related offences after state prosecutors accused him of conspiring with others "to break into and rob shops, banks and supermarkets between the years 2007 and 2009".
When the case was called, the three-member panel of judges, led by Justice Wowo, told the appellant that ordinarily they are not supposed to hear this his appeal now, because the case was not properly before them.
He then ordered the high court to expedite the preparation of the records of proceedings of the case.
Justice Wowo then adjourned the case indefinite.
Badjie, it would be recalled, was found guilty of seven out of 12 charges filed against him by the state prosecutors in May 2010, after his arrest in March of the same year.
He was convicted alongside former Chief Superintendent of Prisons Ali Ceesay, who got a three-year jail term or a fine of D30,000 after being found guilty on one out of the three-count charge preferred against him.
Ceesay was acquitted and discharged on count 14, conspiracy to defeat justice and interference with witnesses, and on count 15, which was about deceiving witnesses.
He was found guilty on count 16, which was offences relating to judicial proceedings.
Read Other Articles In Article (Archive)