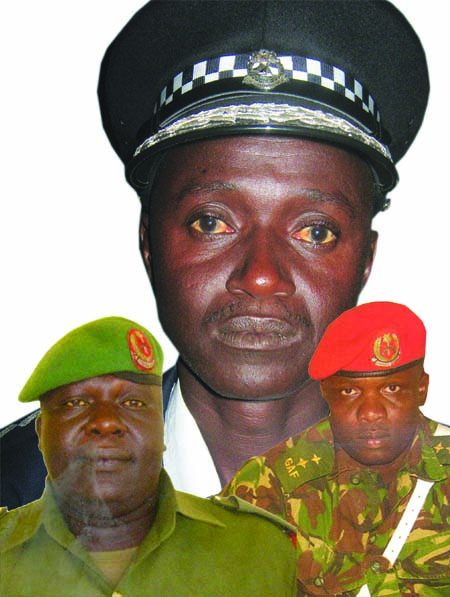 Ex-IGP Ensa Badjie the 1st accused in the 51-count indictment against him and two senior military officers Lt. Colonel Mam Matarr Secka and Major Kuluteh Manneh is expected to open his defence in a trial within a trial.
This follows an announcement by the Director of Public Prosecutions, Richard Chenge, that the prosecution had closed their case on a trial within a trial after calling two witnesses.
When the trial resumed yesterday, DPP Chenge told the court that his second witness, Babucarr Khan is in court, and was ready to proceed.
However, defence counsel LK Mboge who held brief for Borry Touray, counsel for Ensa Badjie, told the court that he did not get instructions from his colleague to proceed with the case.
Justice Amadi at that stage intervened, and told counsel Mboge that the essence of holding brief was to proceed, but Mboge insisted that he could not proceed with the cross-examination, because BS Touray did not tell him to do so.
Justice Amadi then again intervened, and said the counsel did not write or communicate to the court about his absence.
He adjourned the case to 13 October 2010 for the 1st accused person to open his defence in the trial within a trial.
Former Inspector General of Police Ensa Badjie and the two senior military officers are facing several charges, including conspiracy to commit felony, obtaining money by false pretence, economic crime, obtaining goods by false pretence, official corruption, sedition, abuse of office, among others.
Readers could recall that the presiding Judge E. Amadi earlier ordered for a trial within trial (voire dire) in the matter of the cautionary statement of the 1st accused, Ensa Badjie, who claimed that he made his cautionary statement involuntarily.
Read Other Articles In Article (Archive)