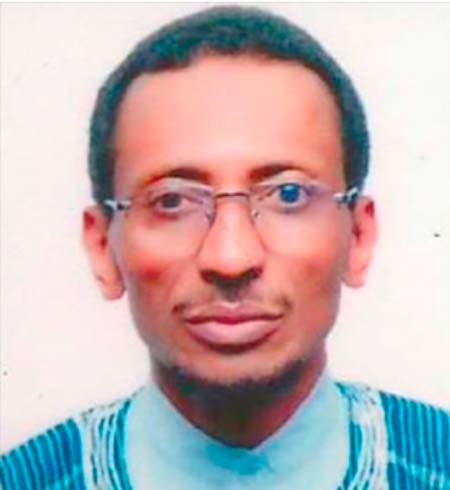 The Special Criminal Court in Banjul presided over by Justice O. Ottaba, on Monday 10 October 2016 adjourned for ruling, the application for unconditional release from NIA custody made by ex-deputy Foreign Affairs Minister Momodou Sajo Jallow.

When the case was called, senior counsel A.A.B. Gaye appeared for the applicant, who was not present in court, whilst state counsel A. Mendy appeared for the respondent.
In replying further to the application, state counsel A. Mendy said the deponent did not state how he got the information that he deposed to.
He said the deponent did not tell the court how he got in contact with the applicant, and did not state the nexuses between him and the applicant.
"I submit that the affidavit is defective because it does not disclose the source of the facts deposed to by the deponent; so, therefore, my lord, in the absence of an affidavit the motion is worthless," the state counsel said.
In replying on points of law, senior counsel Gaye said: "Regarding the nexuses between the deponent and the applicant, I refer your lordship to paragraph 1 of the affidavit in support, which states: 'I am the uncle to the applicant'; that is the nexuses."
"My lord, regarding the source, when the deponent deposes to an affidavit, he deposes to facts that are within his personal knowledge; that is the primary consideration. Those are not with source, they are within your personal knowledge."
He added: "It is when you are deposing to information that you are obliged by the Evidence Act to disclose the source of your information.
"I refer your lordship to section 89 to 92 of the Evidence Act. Where there is no counter affidavit, your lordship has just one side to decide on. In the absence of a counter affidavit, the averments on the affidavit in support remain unchallenged."
Counsel Gaye further adduced that state counsel S.K. Jobe stated earlier that the alternative section 99 of the CPC does not apply because there is "no charge before your lordship".
"My lord, we consider that there is no charge before the court, but that does not make section 99 of the CPC irrelevant. We include section 99 in the application as an anticipatory measure. We included it there to anticipate that when they are served they will rush to court and file a charge. I pray that your lordship may be pleased to grant this application," counsel Gaye added.
The case was then adjourned until 17 October 2016, at 10:30am, for ruling.
Read Other Articles In Article (Archive)