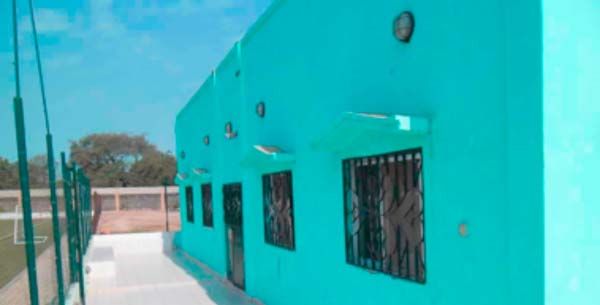 The former Executive committee of Brikama Youth and Sports Committee (BYSC) have requested investigation report on Brikama sports impasse.

Brikama Youth and Sports Association (BYSC) were restrained from continuing their duties by the former Minister of Youth and Sports Alieu K. Jammeh until the investigation penal submitted their report.
Since then the former executive committee of BYSC are yet to receive report on investigation penal comprised Ba S. Jabbi and Legenju Vitalis.
Below is the letter sent to the President of the Republic of The Gambia, and copied to the Permanent Secretary Ministry of Youth and Sports and other sporting institutions such as National Sports Council among others by the former executives committee of Brikama Youth and Sports Committee.
And it reads:
It is with great pleasure that I extend my greetings to you. In spite of your busy schedule the former Executive Committee of Brikama Youth and Sport Committee (BSC), hereby request your attention and intervention in a very important and relevant issue facing Brikama Sport Committee.
We (former Executive) believe in much the same our sports in Brikama has had a devastating effect on not only Brikama Town per se but the entire West Coast Region.
Briefing, for your perusal please be informed the former Minister of Youth and Sports (Mr. Alieu K. Jammeh), adhering to his advice which at the time was that the Executive Committee members were to restrain from continuing their elected duties until such time when a report from an investigative Panel comprised Mr. Bah S. Jabbi and MR. Legenju Vitalis, they concluded their mission after a thorough investigation and submitted their Report.
It was astonishing to see the imposition of an illegal and hastily constituted committee had the support and wherewithal from certain unscrupulous hidden 'long hands' at the National Sports Council.
The Report under the Investigative Panel ordered by the former Minister had been placed in the back burner, and replaced at centre stage by the emergence of a committee.
Why Honorable Minister, this are the questions we want answer for, because up to the time of writing this letter, the report is still inaccessible and still collecting dust in the shelves somewhere in your Ministry.
This withholding of the report has led to a lot of damaging consequences as pointed below:
1) The former Executive has in its possession monies which belong to the BSC.
2) Sensitive BSC documents including contracts and agreements have not been handed over.
3) The integrity and character of those affected by the report have to be safeguarded, not least because three of the former Executive Members are currently elected members of the National Assembly.
They are Hon. Alhagie S. Darboe, Hon. Momodou Camara and Hon. Lamin J. Sanneh. This BSC saga has been used by their political opponents during the last National Assembly elections, denting their character and integrity as allegations of financial misappropriation and malpractices has been tirade towards them.
We will be pleased if you can construe this letter as a follow up to the letter submitted by the current interim Committee of Brikama Sport to your honorable self.
We are relentless in our efforts to clear our names to safeguard our honors and integrity and would stop at no point in time to achieve this.
We understand that this report is suppressed by certain obstacles, which we are aware of and believe your intervention has to become a pragmatic move on our part to get this report released.
We affirm that interested parties which may include a group of people or even a Council of elders cannot hold the truth at ransom.
The truth has to be revealed and then closure becomes an option not the other way round.
This is the dictates of conscience and human dignity. There can be any meaningful gains of progress towards reconciliation without the establishment of truth and justice.
I do hereby conclude that immunity is a recipe for retrogression in this new democratic dispensation in our beloved land.
Read Other Articles In Article (Archive)