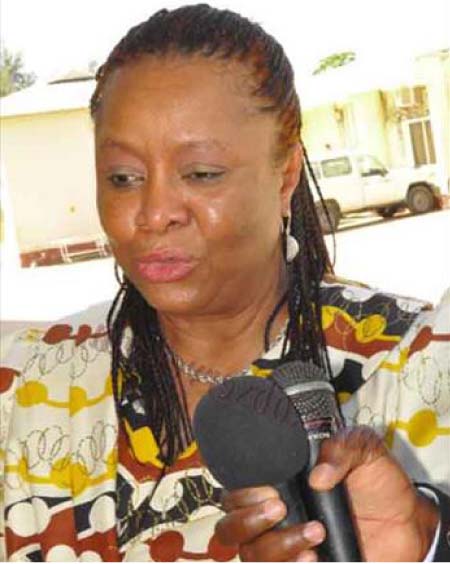 The European Union Delegation in The Gambia and the United Nations Monday held a joint event in commemorating International Women's Day on the theme: "Gambian Women in leadership".
The day was set aside to look into the achievements of women, obstacles faced by women and girls and the way forward on how to help women and girls realize their dreams.
The event, held at the Kairaba Beach Hotel, brought together international delegates, representatives of organizations and experts in various fields.
United Nations resident coordinator Ade Mamonyane Lekoetje, in her statement, said that since the Beijing conference twenty years ago, steady progress has been registered in women's empowerment and gender equality.
Maternal mortality rates have declined in many countries, she said, adding that in The Gambia, the maternal mortality rate has declined from 750 per 100,000 to 433 per 100,000 live births.
Many countries including The Gambia have reached parity in basic education, with more enrolled in schools and there is an increased number of women in decision-making positions and in politics, she added.
Many governments have enacted laws protecting the rights of women and girls and developed gender sensitive policies and programmes, she continued.
In The Gambia, the UN official went on, the Women's Act 2010, the Domestic Violence Act 2013 and the Sexual Offences Act 2013 "are now in place".
"The EU and the UN are pleased to have contributed to the development of these legislations, and pro-women policies and strategies," she declared.
However, she said, despite the progress made, gender equality is yet to be fully realized in many countries.
"Women continue to form the majority of the poor, and women's access to productive and economic resources remains low".
She also said in some countries women neither vote nor occupy senior decision-making positions.
"Women continue to die in child-birth due to causes like anemia and lack of access to appropriate reproductive health services".
These are all causes that could be prevented, she stated, adding that women and girls continue to be victims of sexual and domestic violence, to be used as weapons of war and commodities of illicit trade, and be forced into marriage at very early ages.
These are against the rights of women and girls, she said.
"As we celebrate international women's day with the theme: 'make it happen' we should stand to address the challenges to gender equality," she added.
She called for collaborative efforts from the government, international organizations, civil societies, communities, groups and individuals to use their expertise and resources together and work in partnership to make gender equality a reality.
Phumzile Mlambo- Ngcuka, the UN under-Secretary General and UN Women Executive Director, in her statement, said in 1995, at the Fourth World Conference on Women in Beijing, world leaders committed to a future where women are equal.
She said 189 countries and 4,000 civil society organizations attended the conference.
Women left Beijing with high hopes, with a well-defined path toward equality, and firm commitments at the highest level, hoping that they would see this by 2005.
"Today, not one single country has achieved equality. It is more urgent than ever that we define and stick to a timeframe."
"There has been some progress in the last twenty years, although it has been slow and uneven," she said.
The statement by the UN Secretary General Ban Ki- Moon on International Women's Day was also delivered on the occasion.
Read Other Articles In Article (Archive)