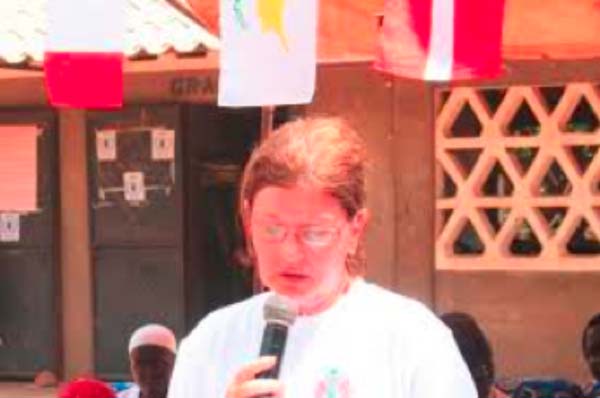 The European Union-funded Basse Bypass-Sabi road was Saturday inaugurated at a ceremony held in Basse and witnessed by several ministers, including the Minister of Transport, Works and Infrastructure, Bala Garba Jahumpa, the Interior, Lands and Regional Government and Information ministers.
"In the roads sector alone, the EU has financed a total of 76.5 million euros for the rehabilitation and construction of 273 kilometers of road in The Gambia, which was nearly 50 percent of the paved road network in the country, the EU Chargee d' Affaires Annes Guillaud said in her inaugural address on the occasion.
The inauguration of the road, she noted, is a milestone under the EU-The Gambia cooperation in support of the National Gambia Transport Plan.
Ms Guillaud said it was the last road section completed under the corresponding financing agreement.
"This road is very important not only for the people present, but also for the large number of Gambians, who have become regular users of the Basse-Sabi road as the road provides an easy access to Velingara Town in Senegal and other towns of strong regional importance," she said.
"It is a vital road, especially for the transporters carrying goods to The Gambia from the surrounding countries, as well as the ones transporting produce from The Gambia to other neighbouring countries."
The Basse Bypass-Sabi road also has other significant advantages, she added.
"All the traffic not meant for Basse could now decrease their travel time by using the Bypass" and by doing so increasing road safety in Basse Town itself.
"We are grateful that in the context of our roads project throughout the whole country, high ranking members of the Government of The Gambia have attended the inauguration ceremonies, and thereby shown sincere interest in our common goal to improve the infrastructure in The Gambia," she stated.
Whilst thanking the Gambian authorities for their support and cooperation, Ms Guillaud seized the opportunity to give a synopsis of the assistance provided by the EU in The Gambia in the field of infrastructure.
In the roads sector alone, the European Union financed a total of 76.5 million euros (equivalent to more than four billion dalasi) for the rehabilitation and construction of 273 km of road in The Gambia, she said. "This is nearly 50 per cent of the paved road network of the country."
The other roads financed under this agreement under the 9th and 10th EDF are the Mandinaba-Seleti Road (12.7 km), the Trans-Gambia Highway (25 km), the Soma-Basse road (193 km) and the Barra- Amdalai Road (19.9km), inaugurated recently.
Read Other Articles In Article (Archive)