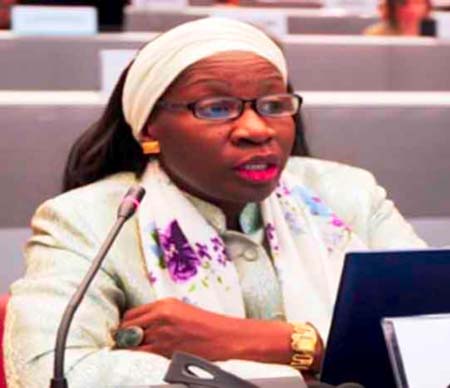 Ndey Sireng Bakurin, executive director of the National Environment Agency (NEA), has said that the Environmental Impact Assessment (EIA) is a systematic examination and reporting of the potential impacts on the environment of projects.
The NEA executive director was speaking recently at the joint session of the Public Accounts Committee and Public Enterprises Committee (PAC/PEC) of the National Assembly.
She added that EIA involved information gathering and consultations with the people who would be affected by the proposed project and decision-making.
In its prediction and evaluations, she said, EIA provides information to decision makers on all the potential environmental mishaps that could possibly result from a planned programme or project.
In line with the provisions of part V, section 22 of the National Environment Management Act 1994, the EIA programme of the National Environment Agency during 2013 received, reviewed and granted 25 environmental approvals for project developers that applied for the environmental approval.
Some of the approved projects are operational, while others are yet to start operation, she said.
The NEA working with the Ministry of Justice reviewed and updated the draft Environmental Impact Assessment (EIA) regulations, she told deputies.
The document was validated by key stakeholders and would be finalised and submitted for endorsement and signing by the President and Chairman of the National Environment Management Council, she stated.
According to her, EIA programme was also involved in the monitoring of project intervention sites, environmental auditing, EIA project site visits, EIA working group meetings and consultation sessions with developers to provide technical advice on both public and private project proposals where necessary.
Dilating on the pesticides and hazardous chemicals programme, the NEA executive director told PAC/PEC that the programme was responsible for the registration and management of pesticides and hazardous chemicals.
Monitoring of pesticide dealers and local markets to ensure that no banned pesticides are sold in the country is a key activity of the programme.
Read Other Articles In Article (Archive)