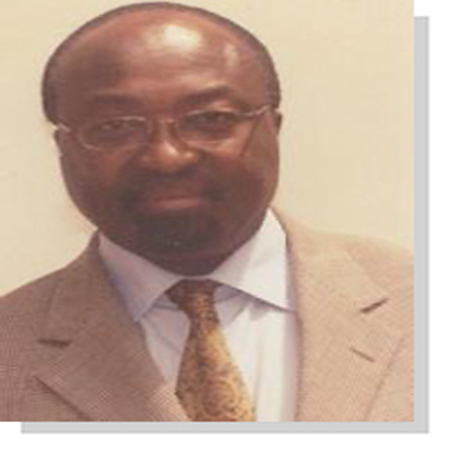 The Secretary of State for Higher Education, Research, Science and Technology, Mr. Crispin Grey Jonshon, has advanced that education is a basic right. Secy Grey Johnson added that the right to basic education is guaranteed by the 1997 constitution of The Gambia as is evidenced by the promise of a nine-year uninterrupted basic education for all children in the pursuance of the attainment of Education for All.


He said that the government, through the Department of State for Basic and Secondary Education, included early childhood development and adults that are not undertaking formal education.


Education, he added, is the key to sustainable development as it allows for maximum economic, social, health and environmental benefits. "It's important for peace, democracy and good governance" he noted.
Secy Johnson made these remarks when he represented the President at the World's Biggest Lesson in Bwiam, Foni Kansala, as part of activities marking global week of action in Education for All.

He observed that this year's theme on the importance of the further education of politicians is aimed at encouraging politicians to learn about the education crisis and importance of education for all.
Madam Adelaide Sosseh, Chairperson of the Education for All network Gambia, revealed that in 2000, world leaders gathered first in Dakar and later in New York to reaffirm the right to educate all and to develop mechanisms to ensure that this right was upheld. At Dakar in 2000, she continued, world leaders adopted six goals designed "to provide free and compulsory basic education for all by 2015."
Mrs. Sosseh commended the Gambian government for committing the political will to the attainment of the EFA goals.
She concluded by encouraging Gambian parents and guardians to send their children to school while thanking all those who contributed to the success of the event.
Other speakers included Mr. Kunkung Jobarteh, Deputy Permanent Secretary Department of State for Basic and Secondary Education, who deputised for the Secretary of State, Madam Oumie Kanuteh-Sarr, Head of the Senegalese delegation, and Mr. Lamin Fofana, Director Aid for Orphans and Disabled.
The Biggest Lesson was taught by Amadou Bah, a student of Fatima Senior Secondary School.
Held at Fatima Senior Secondary School the event was attended by politicians, students and numerous other dignitaries.
Read Other Articles In Article (Archive)