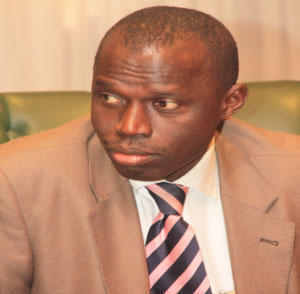 The ECOWAS Authority has urged member states of the regional organization "to enhance their defence and security system through increased human capacities and the provision of adequate equipment."
In the communiqué issued at the end of their one-day extraordinary summit, the ECOWAS Authority directed "the President of the Commission to take all the necessary measures in that regard and support the Member States in the expeditious implementation of the ECOWAS Counter-Terrorism Strategy."
The Authority also called "for the diligent implementation of the United Nations Integrated Strategy for the Sahel and the operationalization of the ECOWAS Sahel Strategy."
The Gambia's Minister of Trade, Industry, Regional Integration and Employment, Abdou Kolley, represented President Yahya Jammeh at the summit held in Accra, Ghana, on Friday 30 May, according to the summit communiqué.
It was held at the invitation of John Dramani Mahama, President of Ghana, and current ECOWAS chairman, "to review the security situation in the region, particularly in northern Mali and northern Nigeria as well as recent developments in the political situation inGuinea Bissau."
Apart from minister Kolley and Guinea's foreign minister Lonseny Fall, and Liberia's vice president Joseph M Boakai, the presidents of Sierra Leone, Senegal, Nigeria, Niger, Mali, Ghana, Cote d'Ivoire, Burkina Faso, and Benin attended Friday's summit.
According to the communiqué, the summit participants took note of the memoranda of the President of the ECOWAS Commission on the security situation in northern Mali and northern Nigeria, as well as on the political situation in Guinea Bissau.
"The heads of state and government expressed deep concern over the recent deterioration in the security situation in the Kidal region, as well as over the bloody and recurrent attacks perpetrated particularly by the Boko Haram sect in parts of northern Nigeria.
"The Authority strongly condemns these acts of terrorism as well as kidnapping and hostage-taking, then expressed solidarity with Mali and Nigeria in these difficult times.
"After an in-depth review, the Authority reaffirmed its determination to actively combat the threats posed by terrorism to regional and international peace and security."
The ECOWAS leaders gave full backing to the decision by Nigerian government to wage an all-out war on the Boko Haram sect.
Read Other Articles In Article (Archive)